Your bathrooms are and deserve to be the immaculate spaces for all your self-care needs. How you manage and organize your things will dictate the start and end of your day. 
Here are some mental health benefits you get from decluttering your bathroom:
Less clutter, less stress

Worry-free showers

More freedom to decorate according to your style

Increased motivation to clean other areas of the house
So how do you get started? Here's our step-by-step to guide you through:
Step 1: Set aside three boxes or trays and label them with keep, donate and dispose.
This will give you standards to help guide you throughout decluttering.
Step 2: Open the door and any windows to get air flowing
Our bathrooms tend to feel humid so get the air flowing by opening up the doors and windows for you to breathe in some fresh air and set yourself up for success in beginning the declutter practice.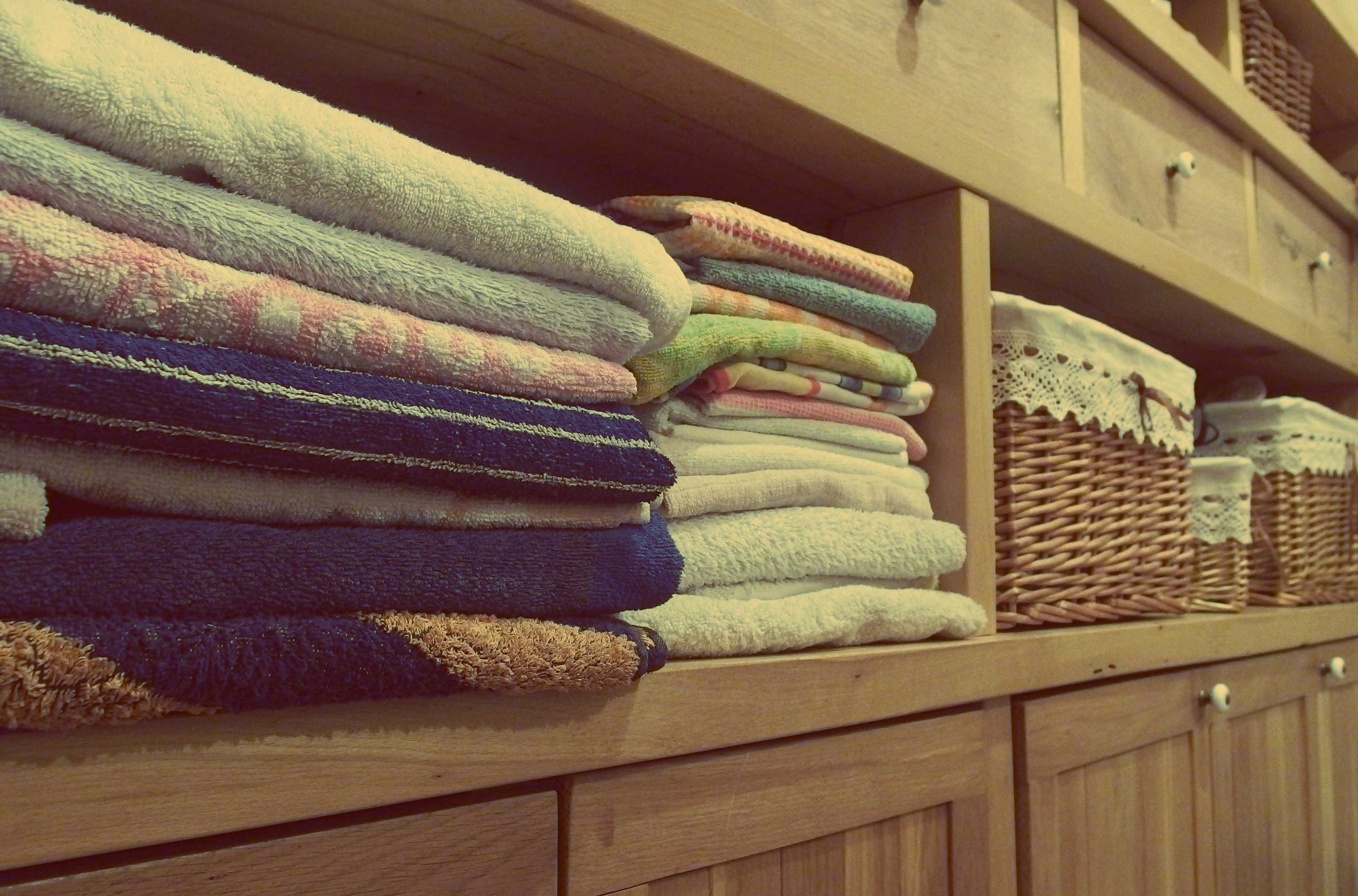 Step 3: Start with your linen cabinet
Think through how you go about your habits around the bathroom and find out what goes in and out of your cabinets quickly compared to others. Hand towels, bath towels, tissue paper, cotton buds and cotton pads should all have a space appropriate for their sizes and your usage. 
Set aside old towels that have holes so they can be used as a rag. Label them with an "X" mark on each corner to make sure you don't use them as bath towels anymore.
Step 4: Organize your products: toiletries, 
Group your products accordingly so that they're easier to find. You don't want to waste your precious time looking for that new body scrub, facial cleaner or other cleaning products you just bought. 
Categorize your regularly used items together. Here are some suggestions on how to group like things together:
Vanity products

Makeup

Moisturizers

Facial products and ointments

Oral care

Hair products

Shampoo and soap supply

Toilet paper and other similar products

Cleaning products
Items used daily should be the most accessible and should go on the top shelf or drawer. Organize your less used or stock items below.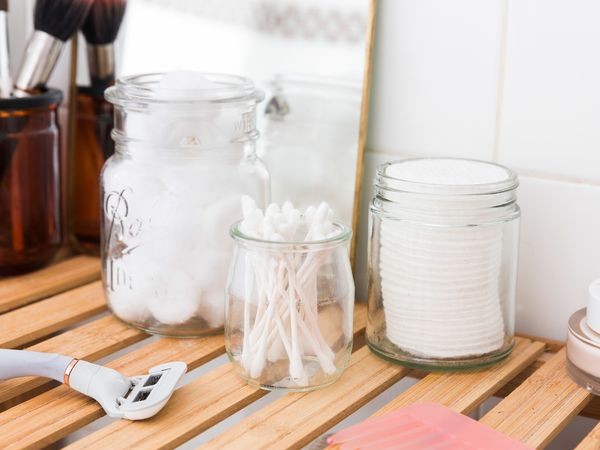 Step 5: Keep, donate or dispose?
Items not used weekly can be sorted further. Categorize your products between these three labels: keep, donate or dispose.
Anything expired must be disposed of. Any items not used in the past six months can go into the donation box. They could be of good use to someone close to you and there are many Facebook Buy Nothing Groups that you can join and give your items for free. 
Step 6: Soaps go in a shower rack
Heading into the shower, shampoo bottles and soap dishes if placed on the floor get kicked left and right while you're using it. A wall-mounted shower rack should do the trick. There are many in the market that will cater to your needs! Some can be attached with a waterproof adhesive and some need to have a sturdy hook to carry heavy items.
A waterproof plastic storage basket can easily tidy up your shampoo and soap together.
Step 7: Cleaning
As you tidy your bathroom, the little items for donation or storage need to be wiped down. Take out your Kurin Bathroom and clean rag and wipe them down. Wipe down all your storage baskets too. 
Since your items have been regrouped together, your bathroom will start to look more spacious.
Don't forget to clean the surfaces around your bathroom particularly those with water stains or even mold. Use Kurin Bathroom to clean your sink, toilet and their fixtures. Here are simple steps to guide you:
Spray

Wait for at least 30 seconds

Scrub
Cleaning your shower curtain, something that needs to be cleaned more than you think. After spraying it with Kurin and waiting for 30 seconds, give it a wipe with a clean cloth!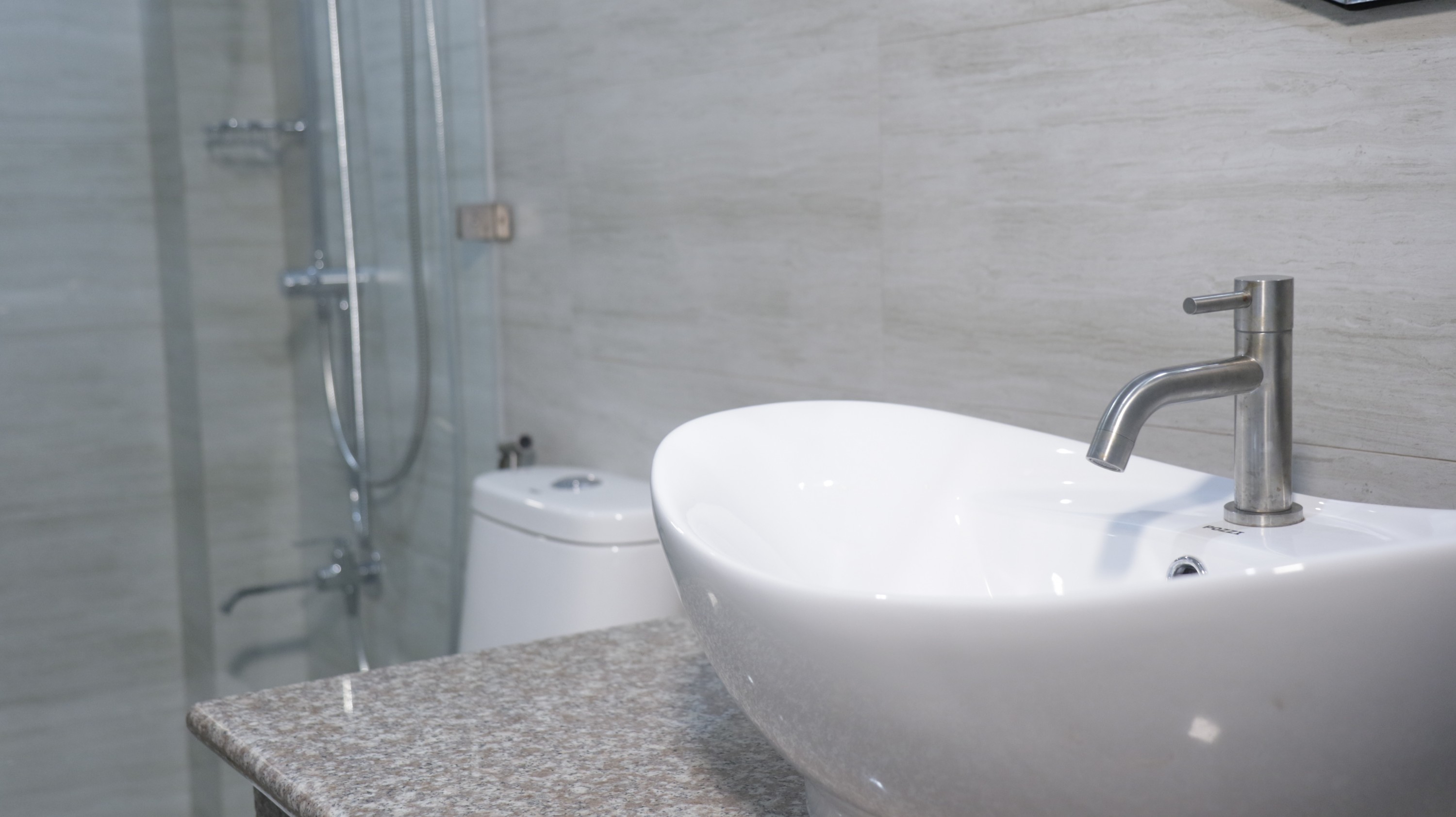 Be sure to clean the bottom of the shower curtain too as it's an ideal spot for mold to grow. Repeat these steps as needed depending on their heavy mold or stains. 
Once done, spray the walls, floor, and faucets of your shower stall and work your way back to the door. Give your counter a spray and a wipe. Use Kurin to deodorize your surroundings!
You may refer to our manual to take you through the dos and don'ts of Kurin.
Forming the decluttering habit
Declutter your bathroom monthly. It will help you find things right where they are when you need them and cleaning becomes easy to do weekly. When you clean your bathroom with Kurin, it prevents mold, mildew and stains that can build up if you don't clean regularly.
Creating these decluttering habits will pay in the long run for you to be able to truly enjoy your bathroom and even enjoy cleaning it. #DoMoreThenClean