The pandemic has changed our lives. It changed our habits and our perceptions of cleaning. We had to adapt habits like maintaining proper hygiene and keeping a clean, well-ventilated household. Our homes became our havens of safety. With that, we ask what's the right cleaner for us?

Kurin continues to serve every Filipino household with their daily cleaning tasks. We even introduced our 500ml Fliptop Variants last June 2020 to adjust to the change brought by lockdown! Since then, the support we've received from our Kurinatics proved that cleaning can be a simple yet fun task to do with everyone in the family.

Here are some of what our users had to say about their experience with Kurin during lockdown: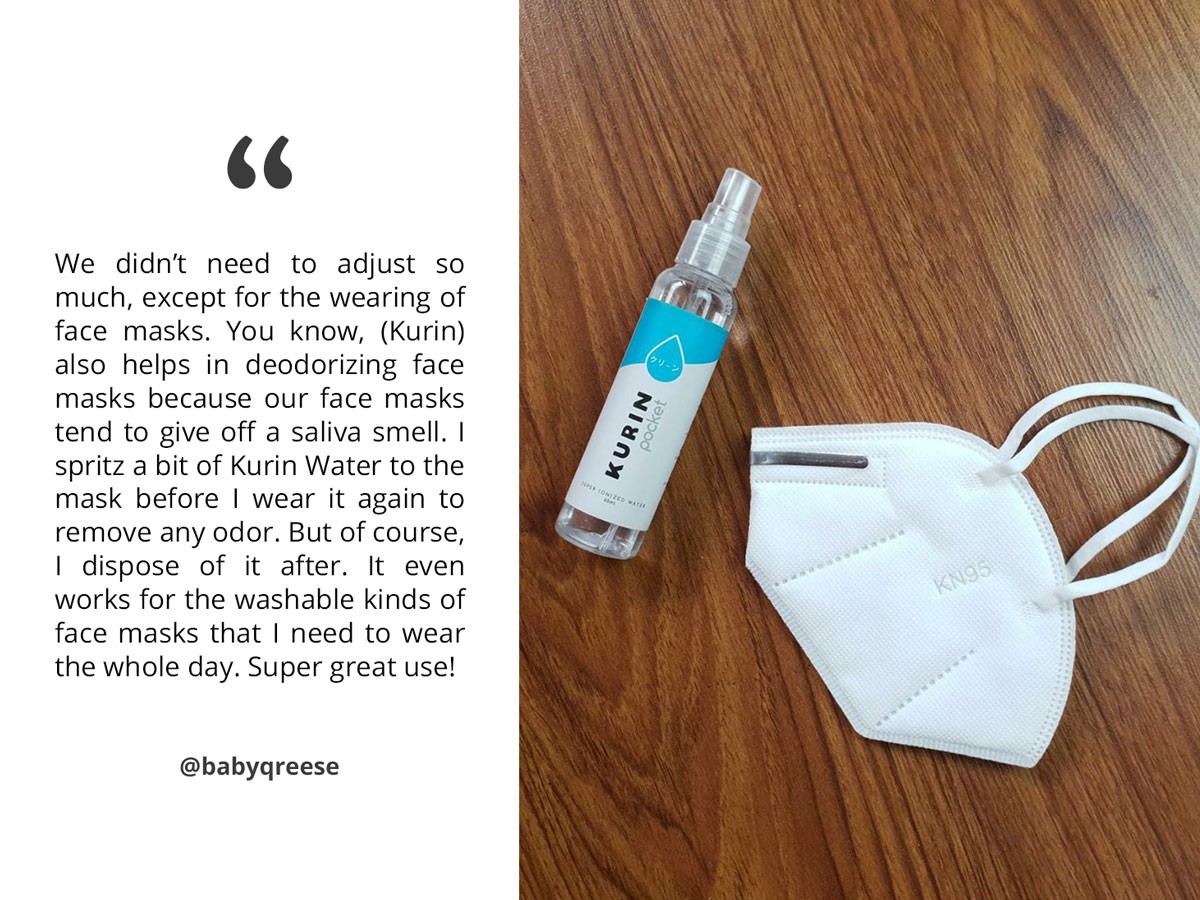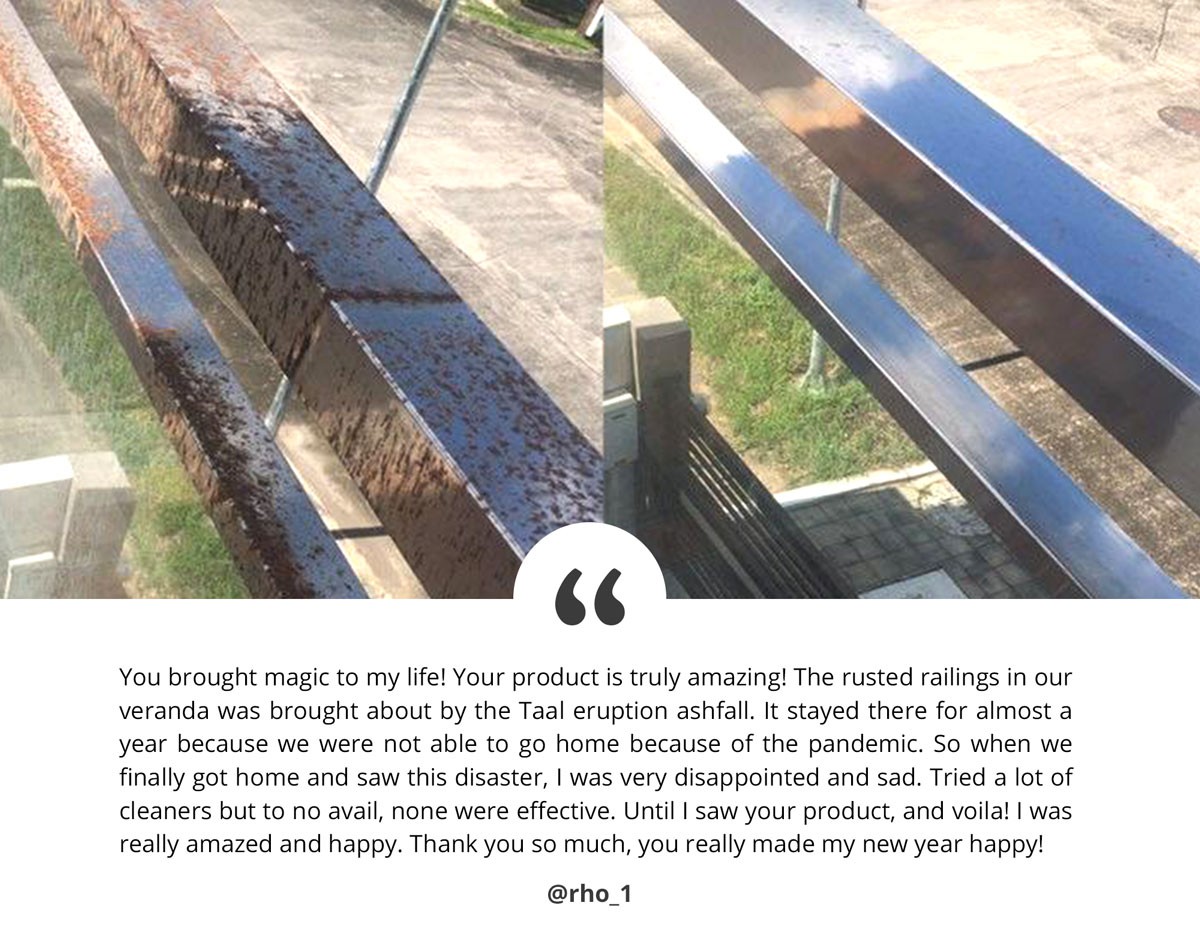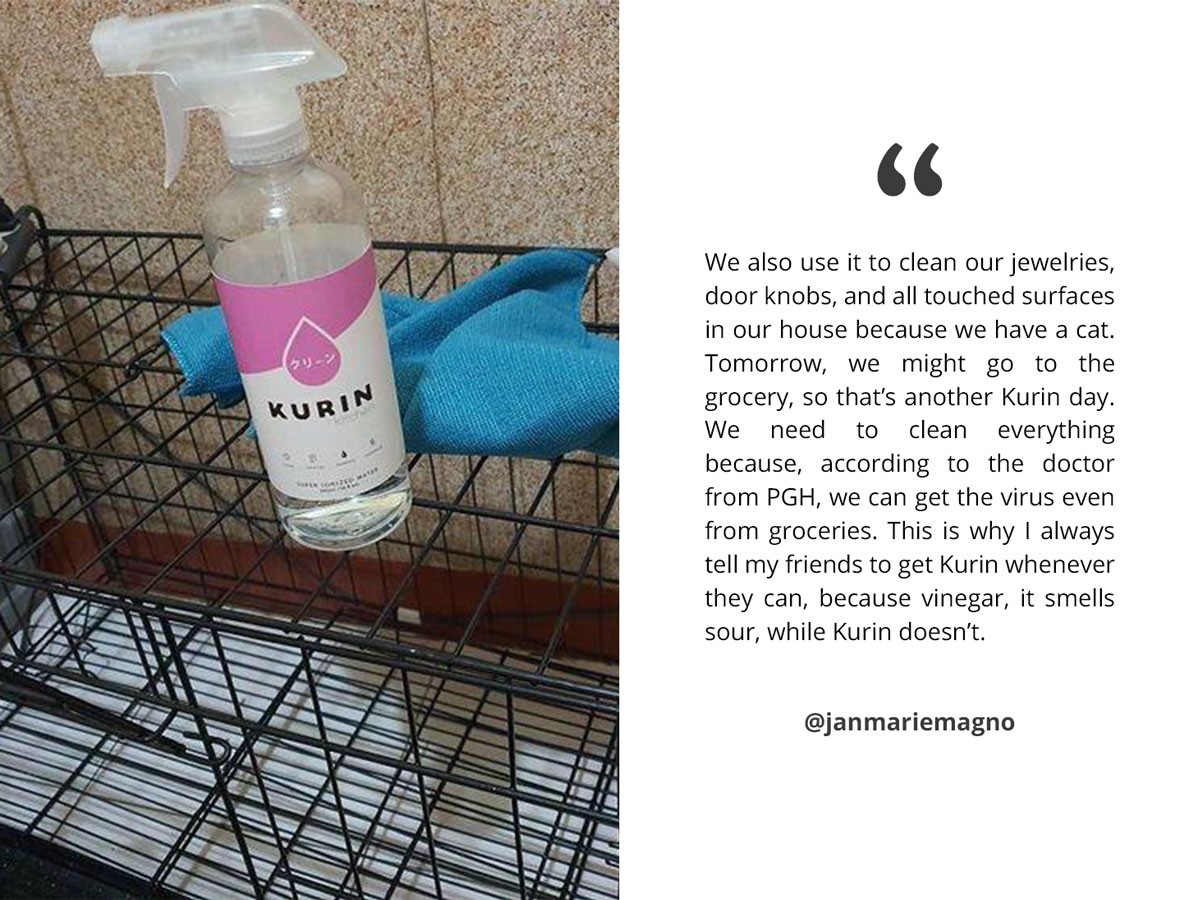 Since the lockdown, more users continue to trust in Kurin for their day-to-day disinfection—from face shields, masks, utensils, to their groceries and online purchases. The current reality of everyday cleaning can be simplified with an all-purpose cleaner that can (clean, sanitize, degrease and deodorize) all at once. 

If you're curious to know how it can be your quarantine companion like  Kurin can do the following:
CLEAN
Kurin is your all-around cleaner  that can clean dirt, oil, grease and grime, on almost every surface of your household. It is made up of 99.98% water ionized with food-grade 0.02% potassium carbonate, and has a pH level of 12.5 that is as strong as bleach, while remaining as safe to use as regular water.


SANITIZE
Based on a survey conducted by SGS Philippines, Kurin is strong enough to eliminate microorganisms that cling onto surfaces or objects. It is great practice to always sanitize high-touch areas at home and essential items like face shields before and after going out and even when you're just at home. 

DEGREASE
Cooking from the comforts of your home, you can count on Kurin to remove your stovetop oils, ovens and other well-used kitchen appliances. Kurin is super ionized alkaline water, which is an effective emulsifier for fatty oils and grease. Just spray, wait, and then wipe. Depending on the stain, you may also use a scrub pad to further remove tough stains and oil. This is ok made minor edits


DEODORIZE
With just a few sprays in the air, it takes almost an instant for Kurin to remove unpleasant odors. Kurin's ionized molecules remove any allergen-inducing scents in the air.  You may also use this on containers with lingering smells by spraying, waiting, and wiping them dry. Deodorizing with Kurin exposes the true scent of clean. This is ok made minor edits 

While the pandemic is still on the rise, depend on a product that can serve whatever purpose you may need it for. Whether you're cleaning your home space or preparing to go out, Kurin is the most effective, safest and greenest daily cleaner fit for every Filipino family. 
Visit our Shop page for your go-to cleaning companion today!
Happy Cleaning!