What makes something multipurpose? Well, it lies in the name, and having a tool that can help you solve most things at once is an essential part of our homes, especially when it comes to cleaning. Multipurpose cleaners have helped many households address common cleaning problems by creating a single solution that gets the job done for (almost) everything. A general purpose cleaner should be able to remove stains from most surfaces—and that's exactly what Kurin Water can do as your multipurpose cleaner! But how exactly is it different from other brands of multipurpose cleaners?
Besides spreading the joy of cleaning, Kurin aims to make cleaning easier for you by being a safe yet effective multipurpose cleaner. Since Kurin doesn't have any harmful chemicals, and is made up of two ingredients: 99.98% super ionized water, and 0.02% food-grade potassium carbonate, so you don't have to worry about allergens that come out of other harmful chemicals present in most multipurpose cleaners.  
If that's the case, what kind of power does Kurin hold as a multipurpose cleaner, compared to other brands? Here are some of the things your everyday cleaner Kurin can clean:
BABY ITEMS & TOYS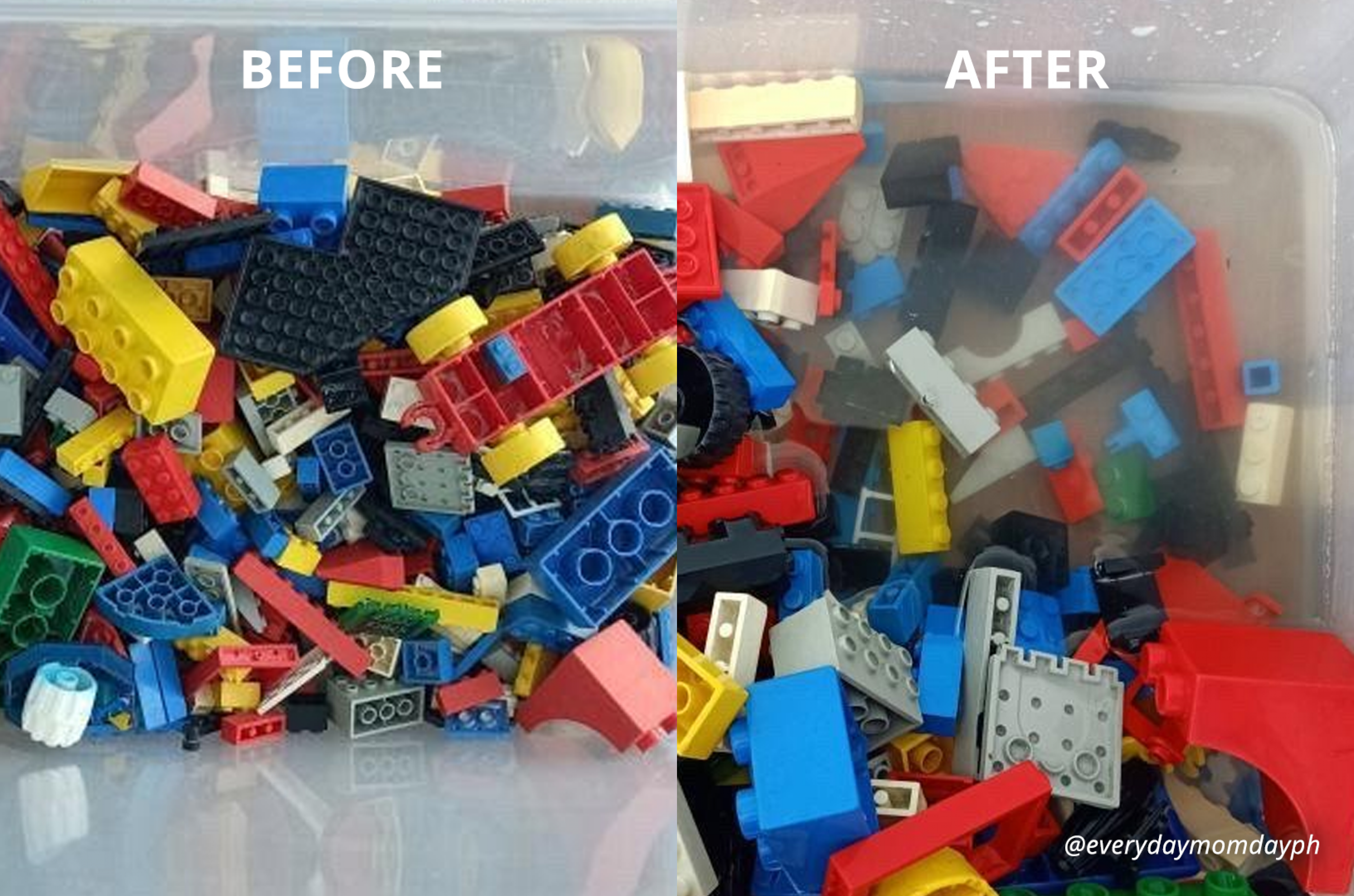 When it comes to our babies, we have to make sure that the solutions we clean with are toxic-free. Some allergens may even be present in other multipurpose cleaners, but with Kurin, you don't have to worry about that! Most of Kurin's cleaning power comes from its super ionized water (which is made through the process of electrolysis ), so you'll never have to worry about getting any harmful chemicals around your child's items—you can even teach them the value of cleaning their own toys, so you have your own little helper around.

Clean your children's toys
Spray directly on your child's item.

Wait for one minute.

Wipe with a clean cloth or tissue.
ALKALINE-LOVING PLANTS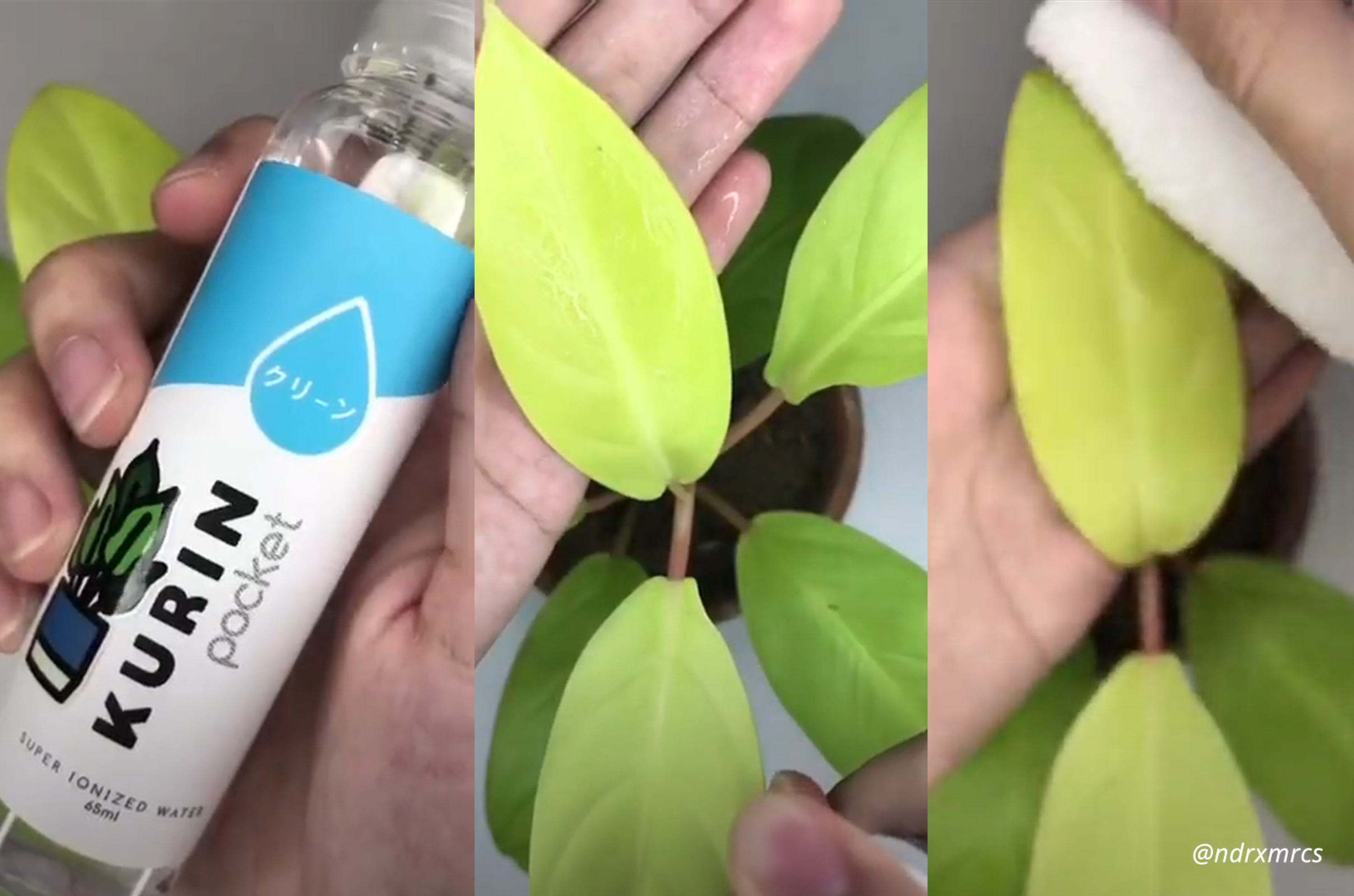 We've had a number of plantitos and plantitas happily tell us how much Kurin benefits their plant babies, and we can tell! Whether your alkaline-loving plants need clean leaves or a few sprays for the day, leave it to Kurin to keep them looking fresh as ever! Here are some of the ways you can take care of your plants with Kurin:
Clean their leaves
With Kurin, spray a little amount on each leaf.

Wait for 30 seconds to 1 minute.

Wipe with a clean cloth.

Do this for the rest of the leaves to get rid of any dust and soil.
Fun Fact:
Potential dirt and debris that can block their ability to get sunlight, so cleaning the leaves of your plants with Kurin helps make their photosynthesis process better! 
CAR ENGINES AND SEATS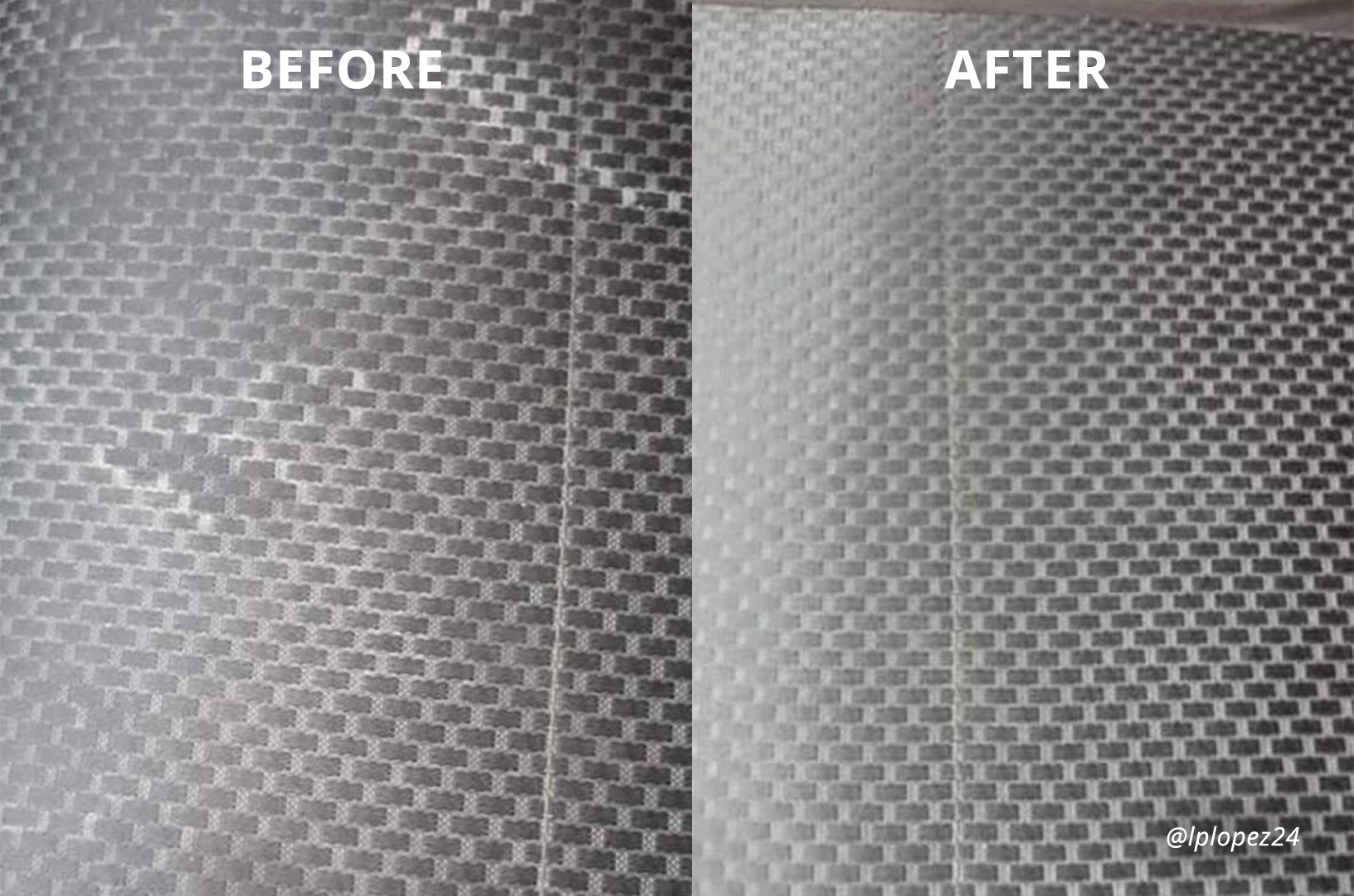 It often comes at an expensive cost to have your engines washed inside out, so save more on your next engine wash and DIY your next clean with a handy bottle of Kurin All-Purpose and an old toothbrush! What's great about this is it won't be too harsh on your engines, unlike the contents of most multipurpose cleaners. 
Besides this, you can also use Kurin with your car seats, as long as they're polyester. It can effectively remove odors and annoying stains as well! Here's how our fellow Kurinatics have done it.
Deodorize and clean stains off of car seats
Spray onto the stains, and around the areas of your car seats,

Wait for one minute or more, depending on how long the stain is.

Wipe with a clean cloth. Repeat the steps as many times as necessary.
 NOTE: Avoid using Kurin on car seats made out of leather material.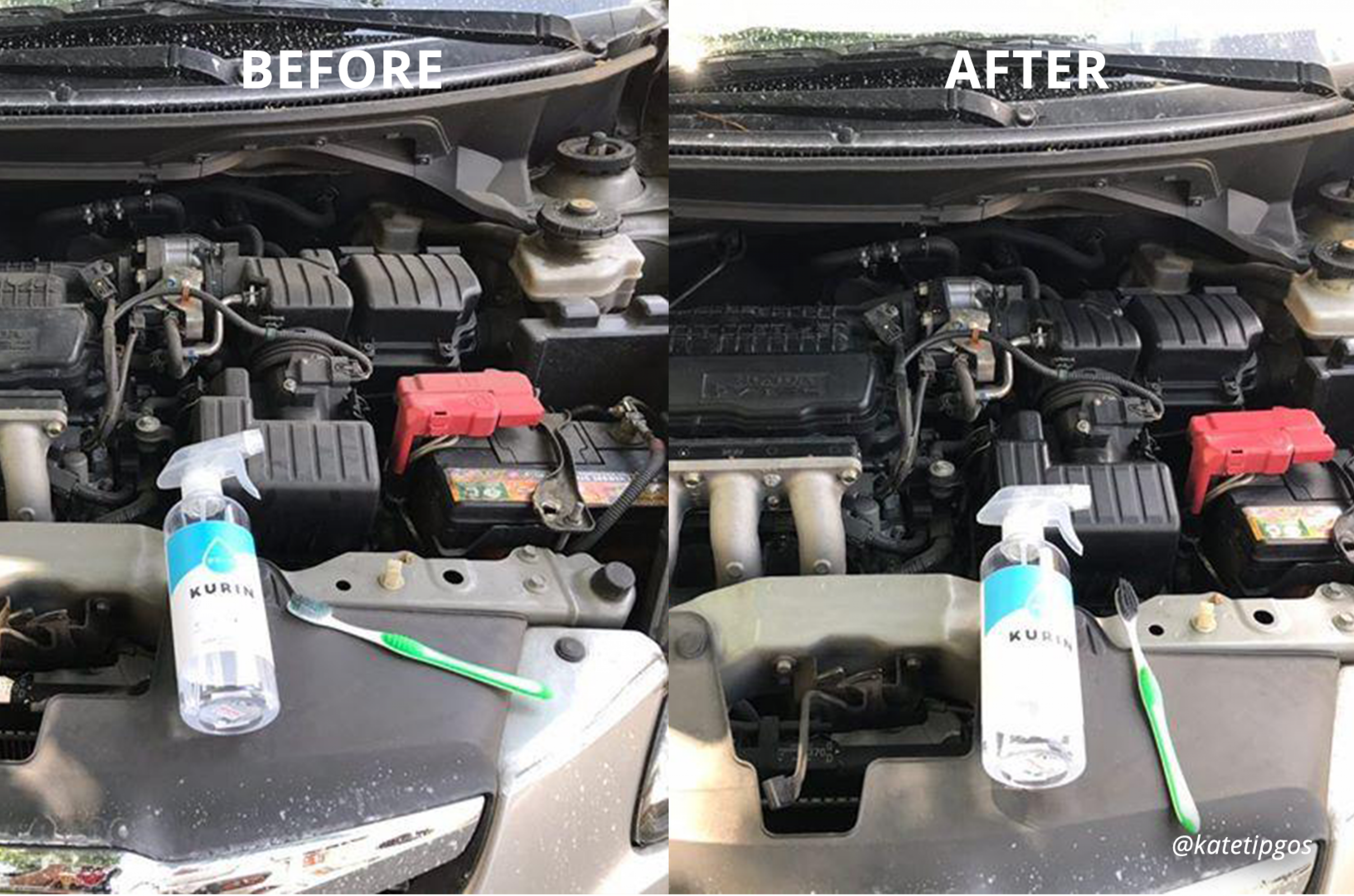 Clean your engines
Spray directly on the areas of the engine you need to clean.

Wait for one minute and let Kurin do most of the scrubbing for you.

Wipe a clean cloth, or scrub with an old toothbrush.
INSIDES OF SHOES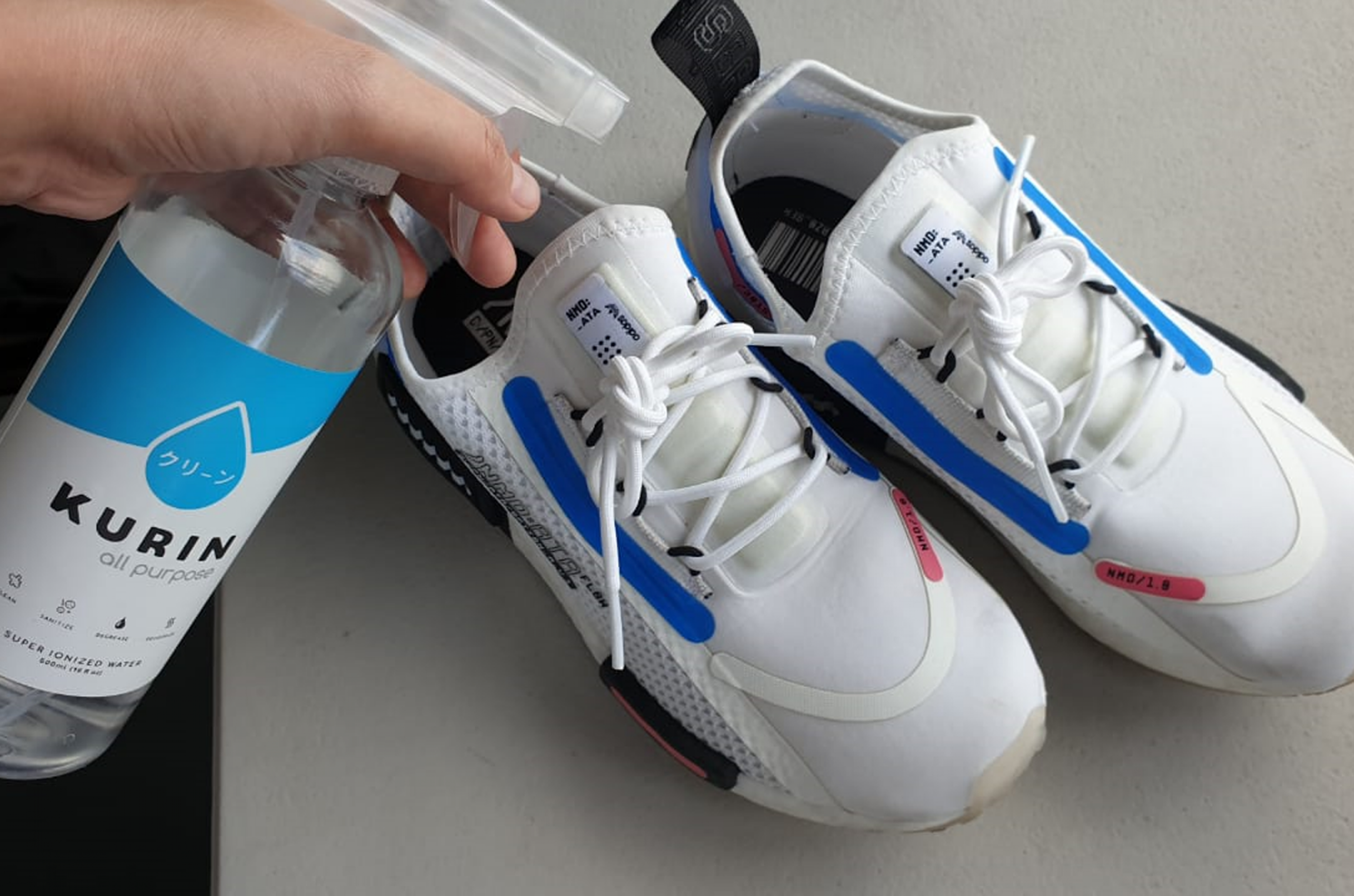 One of the struggles we get from wearing our pairs of shoes is the kulob smell. Luckily, since Kurin is a deodorizer, it can rid them of any annoying stenches and keep your shoes odor-free and fresh! Besides getting rid of your pair's smell, it can also remove those annoying stains, like dirt marks. 
Deodorize your shoes
Spray inside the inner soles of your shoes. 

Let it sit for 30 seconds to 1 minute.

No need to wipe for this one! 
This method works well with shoes that are made up of foam and fabric, as they tend to absorb most of the sweat. Do avoid using these on leather-made shoes.
With a multipurpose cleaner that is both safe yet effective, Kurin is a must-have for every household and in every corner. No need for any complicated instructions, or even harsh chemicals! All you need to do is the 3-step method: SPRAY, WAIT, and WIPE. 
Want to get your own today? Head down to kurin.ph/shop to shop for our latest bundles now, so you can start experiencing the joy of cleaning with Kurin today!
HAPPY CLEANING! 
References: