Water stains and other grime can be problems for people who are anti-mess, like us! And that's why you need to have Kurin Bathroom as your daily fighter for 
You can keep a handy dandy bottle of Kurin Bathroom for your everyday cleaning needs. Like we always say, just do the 3-step method: SPRAY, WAIT, and WIPE. The things you may clean include, but not limited to the following items: 
Mirrors

Toilets

Sinks

Bath 

Bidet

Shower

Countertops

All Stainless Steel Fixtures 

Floor Tiles

Wall Tiles 

Soap Holder

Spray Bottles 

Toothbrush Holder 

Bathroom Trash Can 

Under the Sink 
Here are some examples on how you can clean the items around your kitchen:

Bidets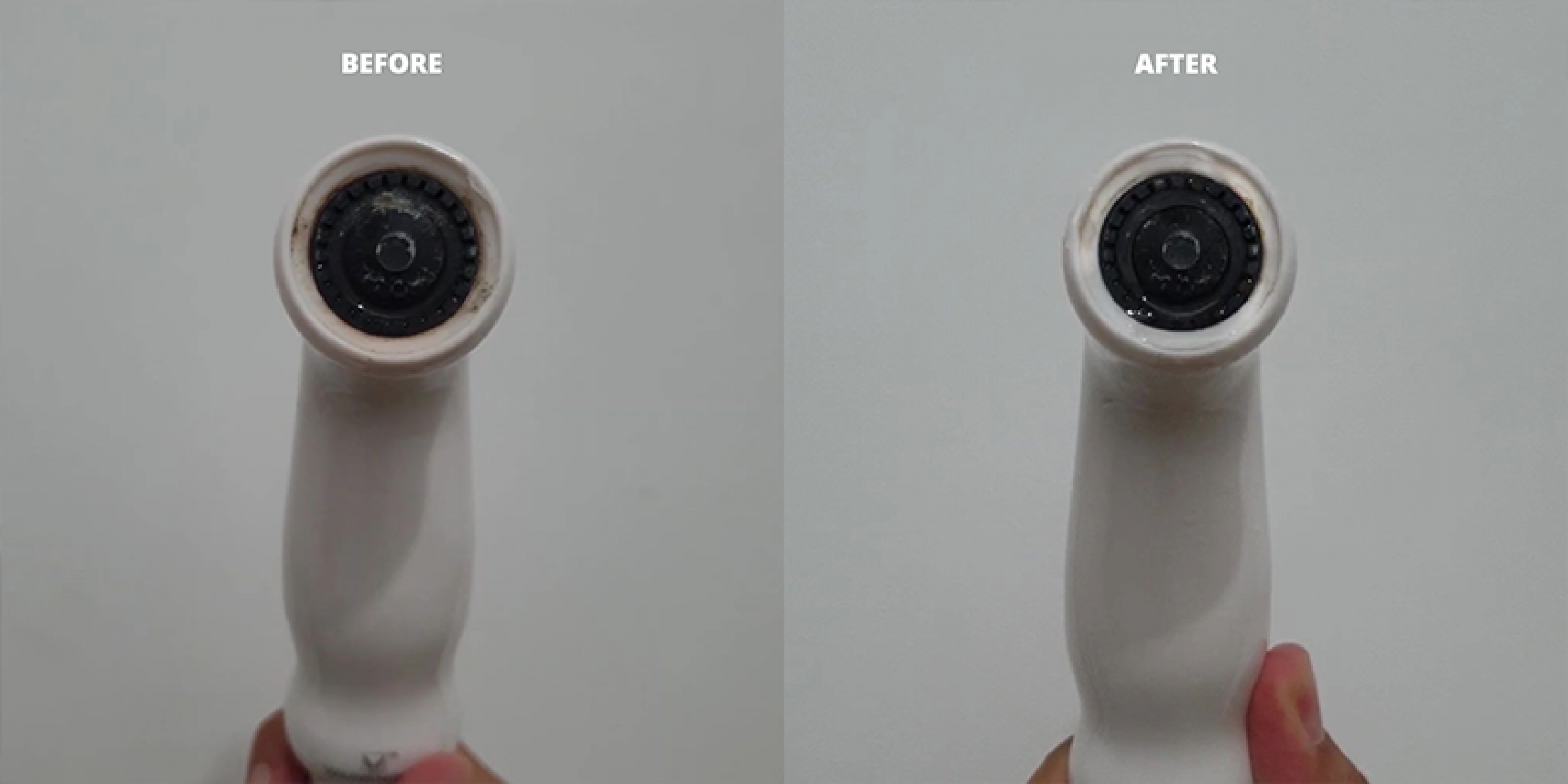 You may notice grime accumulate in between the grooves of your bidet hose, which can be hard to clean with just regular bleach alone. What Kurin Bathroom can do is do most of the scrubbing for you, just in between the spaces for one minute. With an old toothbrush, scrub out the rest of the grime and scum. Repeat the process until there are no more leftover stains!
Drains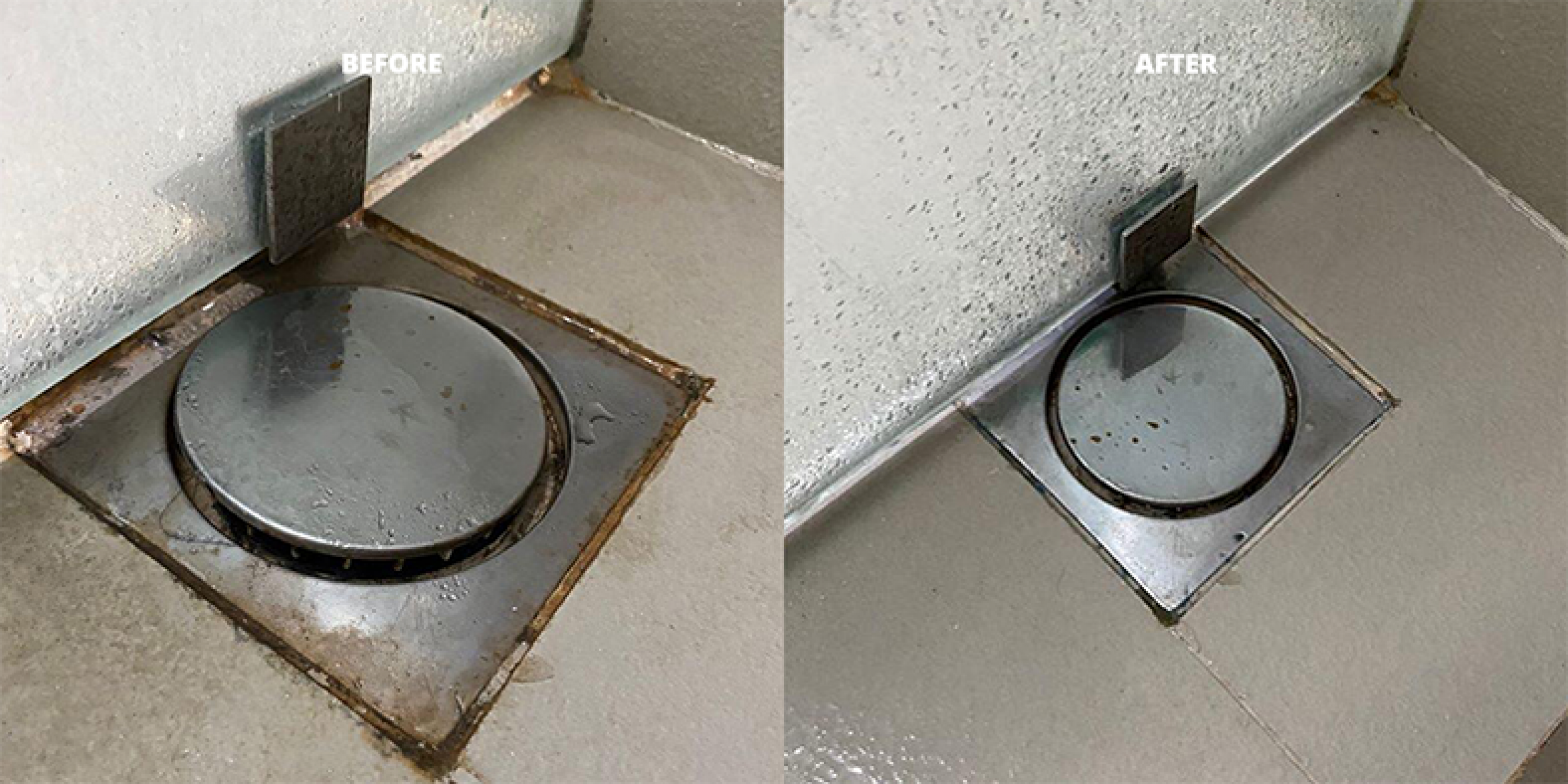 Here's a little known fact about Kurin: one of the materials that's best to use it on is stainless steel. And as with most drain holes, grime can easily build up and get in between small spaces. Spray about 3-4 pumps at a time, wait for one minute, and scrub with a scrub pad. Additionally, you can use an old brush or toothbrush to get in between hard-to-reach areas. 
Showerheads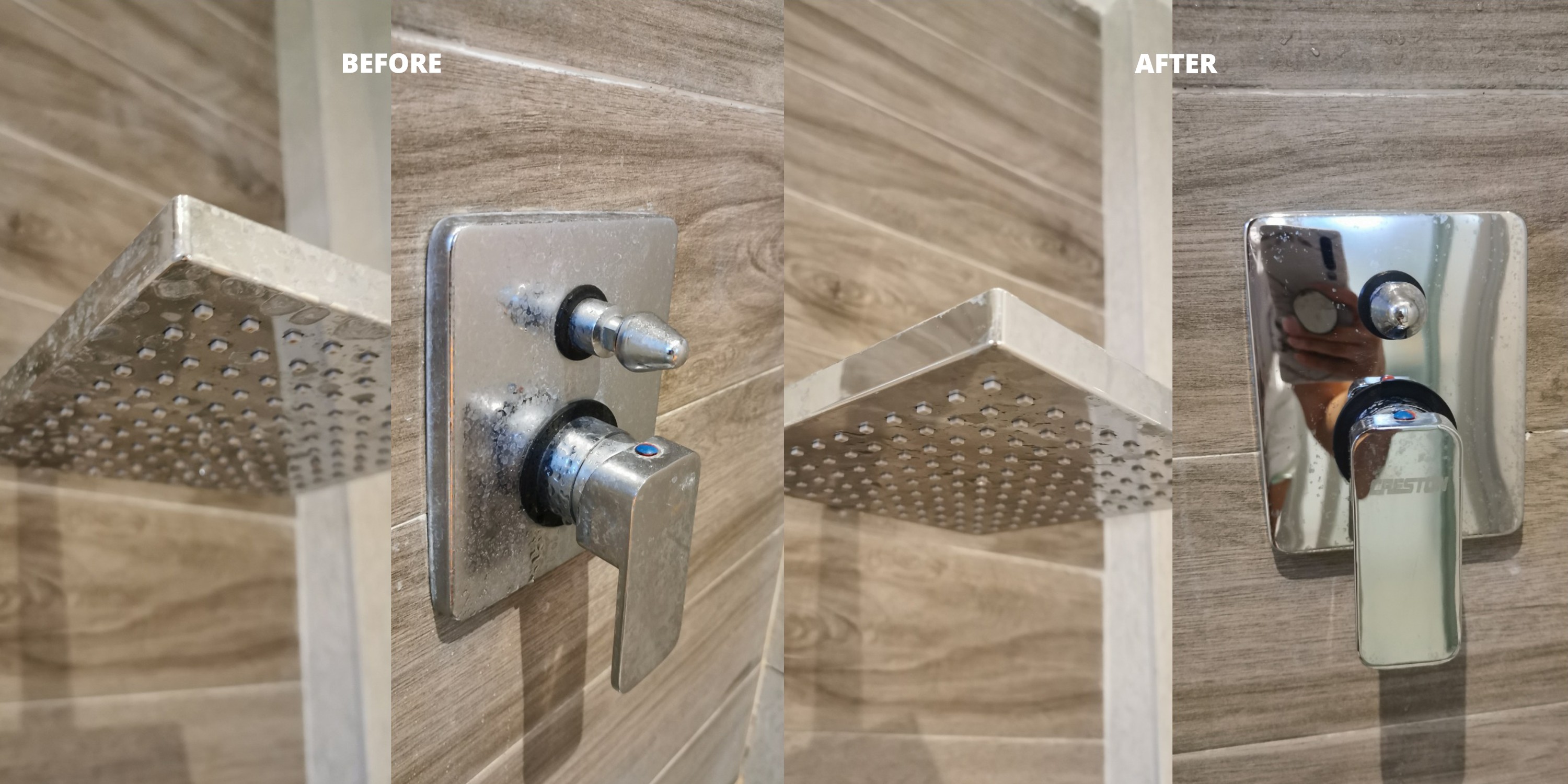 Limescale are some of the stains that can gather around the spouts of your showerheads. If you find yourself in a pickle for keeping those tight spaces clean, simply spray the Kurin Bathroom directly on your showerhead, wait for one minute, and brush with a clean brush or a scrub pad.
If there are leftover stains, don't worry! Just repeat the process until there are no stains left. This helps keep your showerheads safe, since Kurin is ideally meant to clean stainless steel and rubber materials.
Sinks and Faucets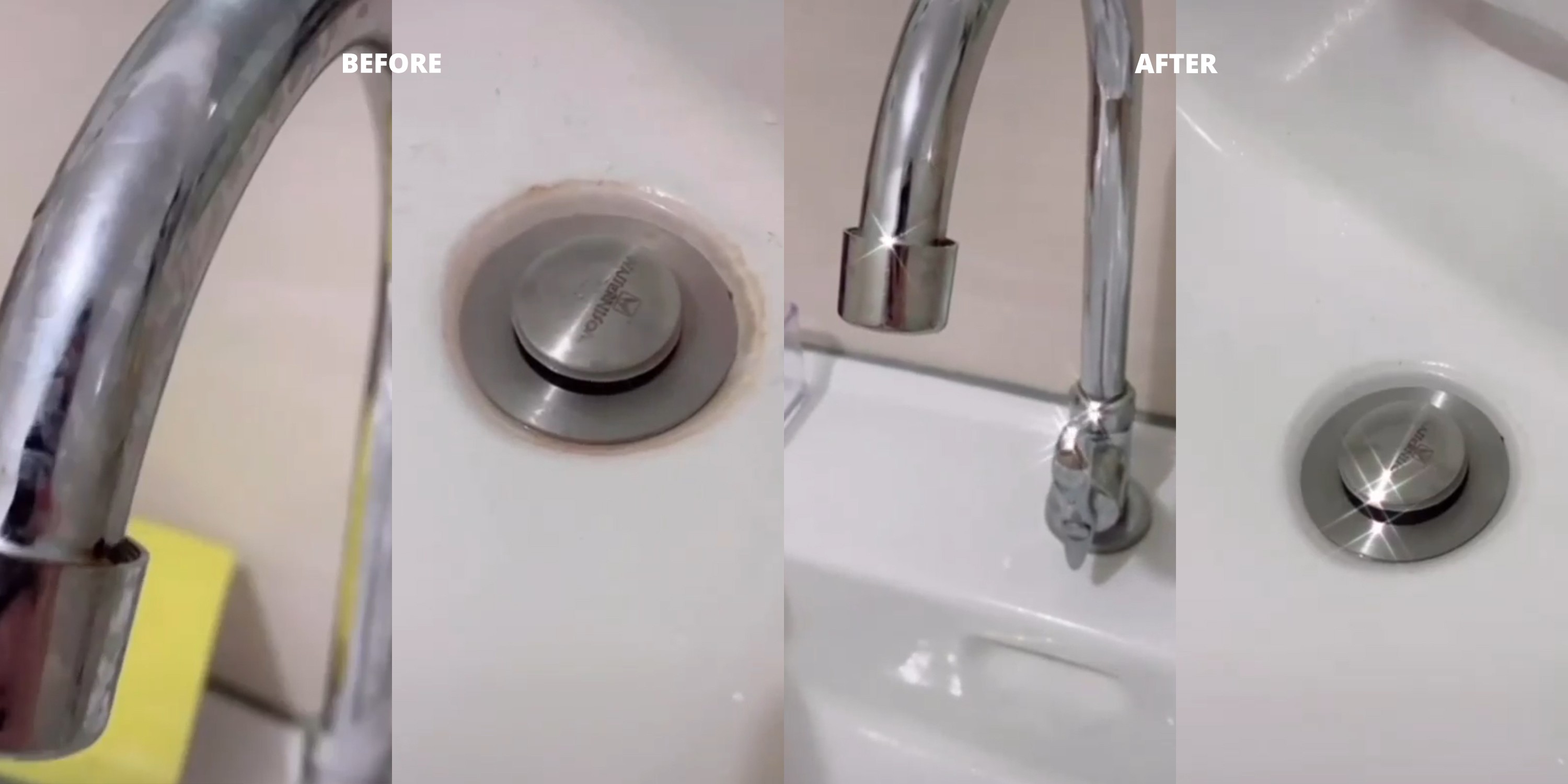 Seeing grime and water stains on your sinks can be an annoying sight— even if it's just about to build up! With Kurin Water, a few sprays and scrubs can eliminate the presence of those green fungi from the spaces you care about the most.
Since Kurin does most of the scrubbing for you with only a few sprays, it is best to use a scrub pad or an old toothbrush. You'll immediately see the difference! 
Clean all of these (and more!) when you have a trusty bottle of Kurin Bathroom by your side! Make cleaning an everyday habit with your favorite everyday cleaner. And if you have any more questions on how to use Kurin, just send us a friendly message on either our Facebook or Instagram account.
If you're thinking about getting your quick fix, we're also available at these AllDay stores!  
Happy Cleaning!