If you've ever struggled with removing certain grease stains on your stoves, raise your hand! It can get pretty annoying and tiring to constantly scrub the oil. Luckily, a multipurpose cleaner like Kurin Kitchen can save you the hassle! 
Cleaning with Kurin Kitchen is easy to do in just 3 steps: SPRAY, WAIT, and WIPE. There are lots of items you can clean around your kitchen area, which include but not limited to the following: 
Countertops

Dining tables

Tiled walls and floors

Stoves

Kitchen Sink and Fixtures

Refrigerator (inside and out)

Microwave ovens

Kettle

Pots and Pans, Casseroles

Chopping Boards

Range Hoods
Here are some examples of kitchen items you can clean:
STOVES
Some tough stains and spills can be difficult to clean with just your regular cleaners. If you find yourself struggling to get these off, a few sprays of Kurin should do the trick! This works for both gas and electric types of stoves. After waiting for 1 minute, proceed to scrub with a scrub pad. Repeat the process as needed.
POTS & PANS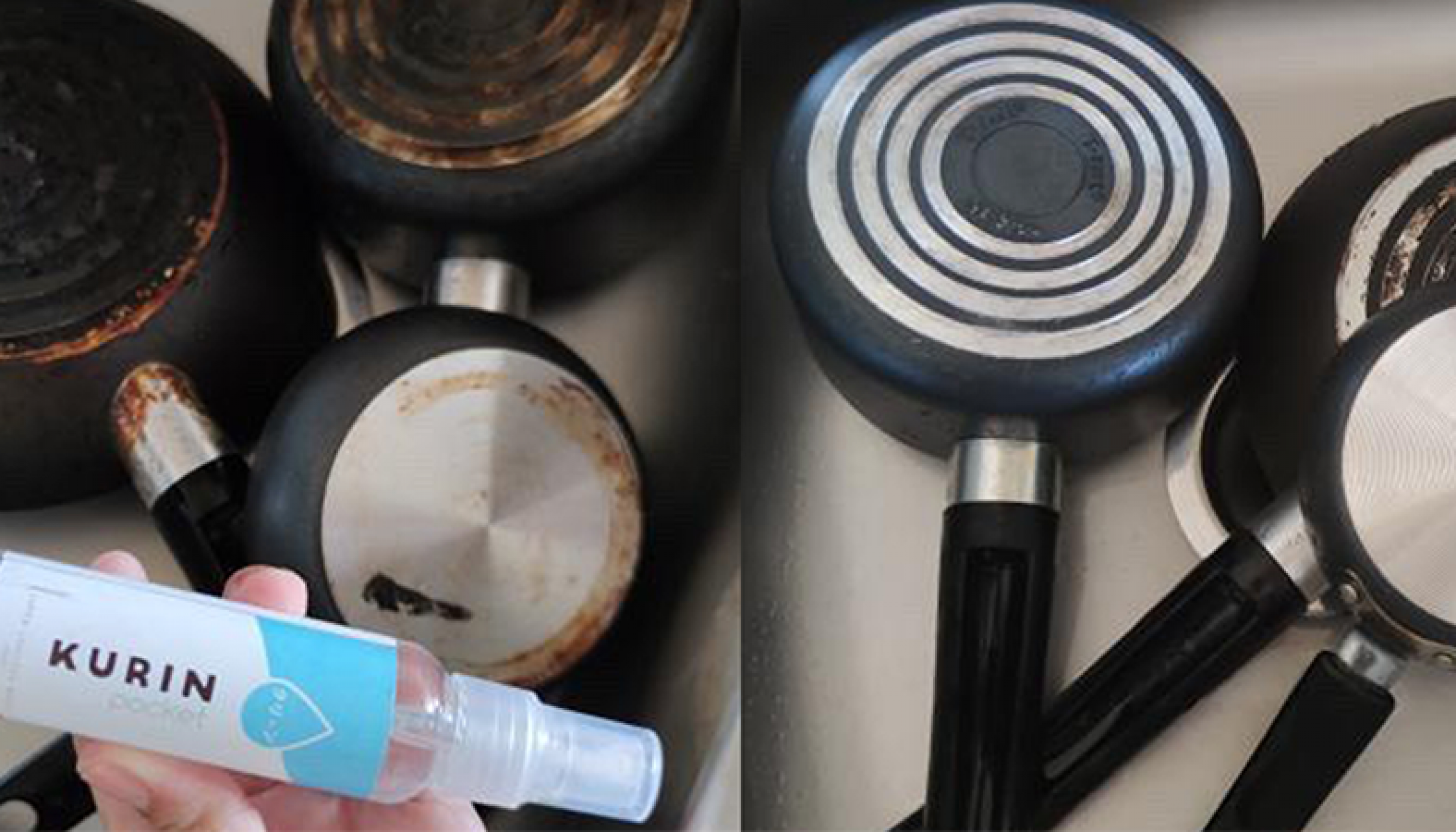 It can get annoying to constantly scrub away limescale, thinking it can't be cleaned. But with the help of Kurin, that dream won't be too far from happening! 
Do note that this process may take more than one minute to do after spraying, as well as a little bit of elbow grease. It also works best for stainless steel cooking pots. Make sure to check the material of your pans before cleaning! 
RANGE HOODS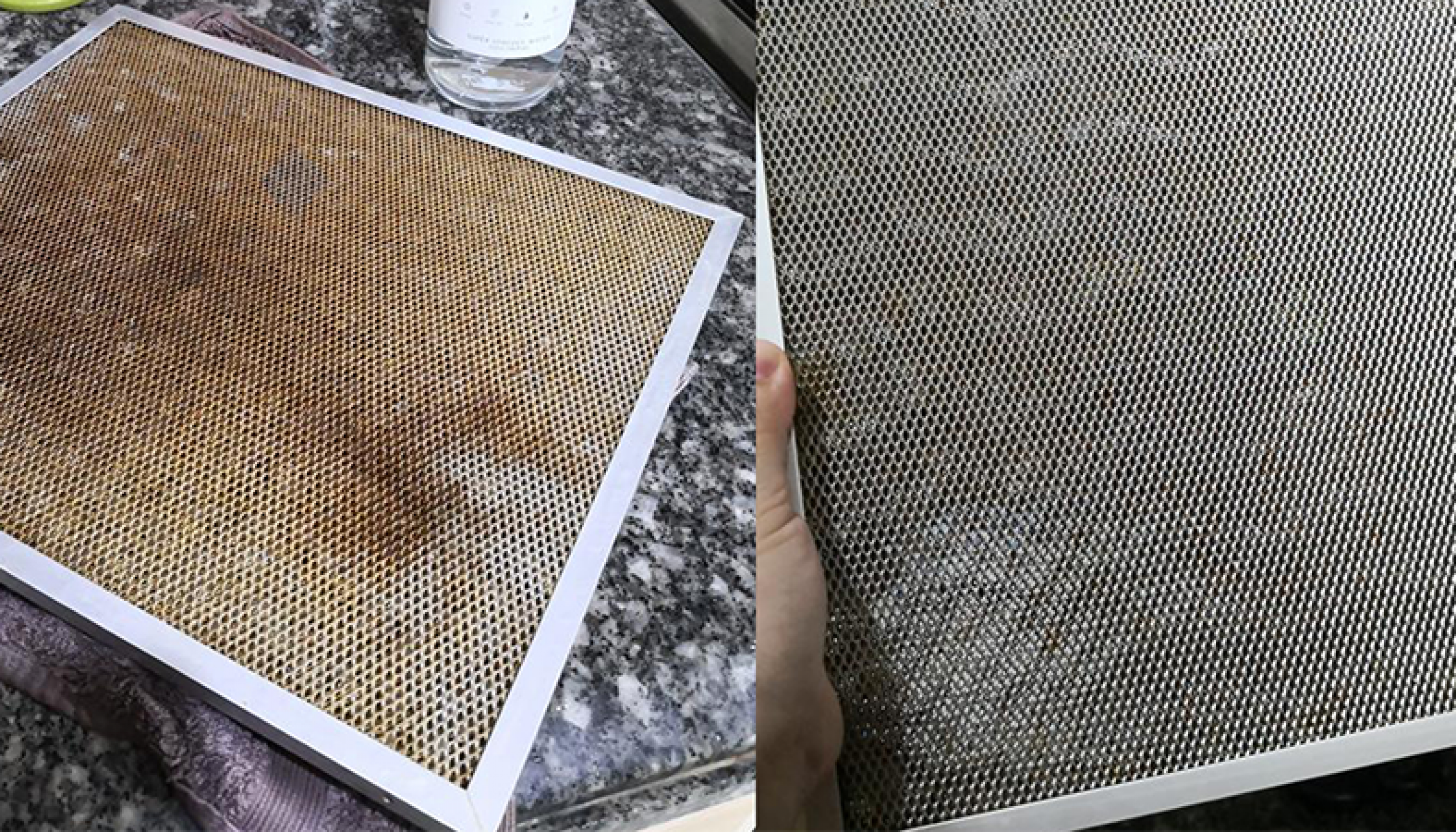 While range hoods keep most of the grease, moisture, and heat out of your cooking, make sure to clean their air filters. Even if you clean it with Kurin, some leftover dirt can still cling on to it. With a catch basin at the bottom, spray Kurin directly on the filter and wait for one minute before wiping or brushing. If the first pass doesn't clean immediately, repeat the process until you are satisfied. 
COFFEE MAKERS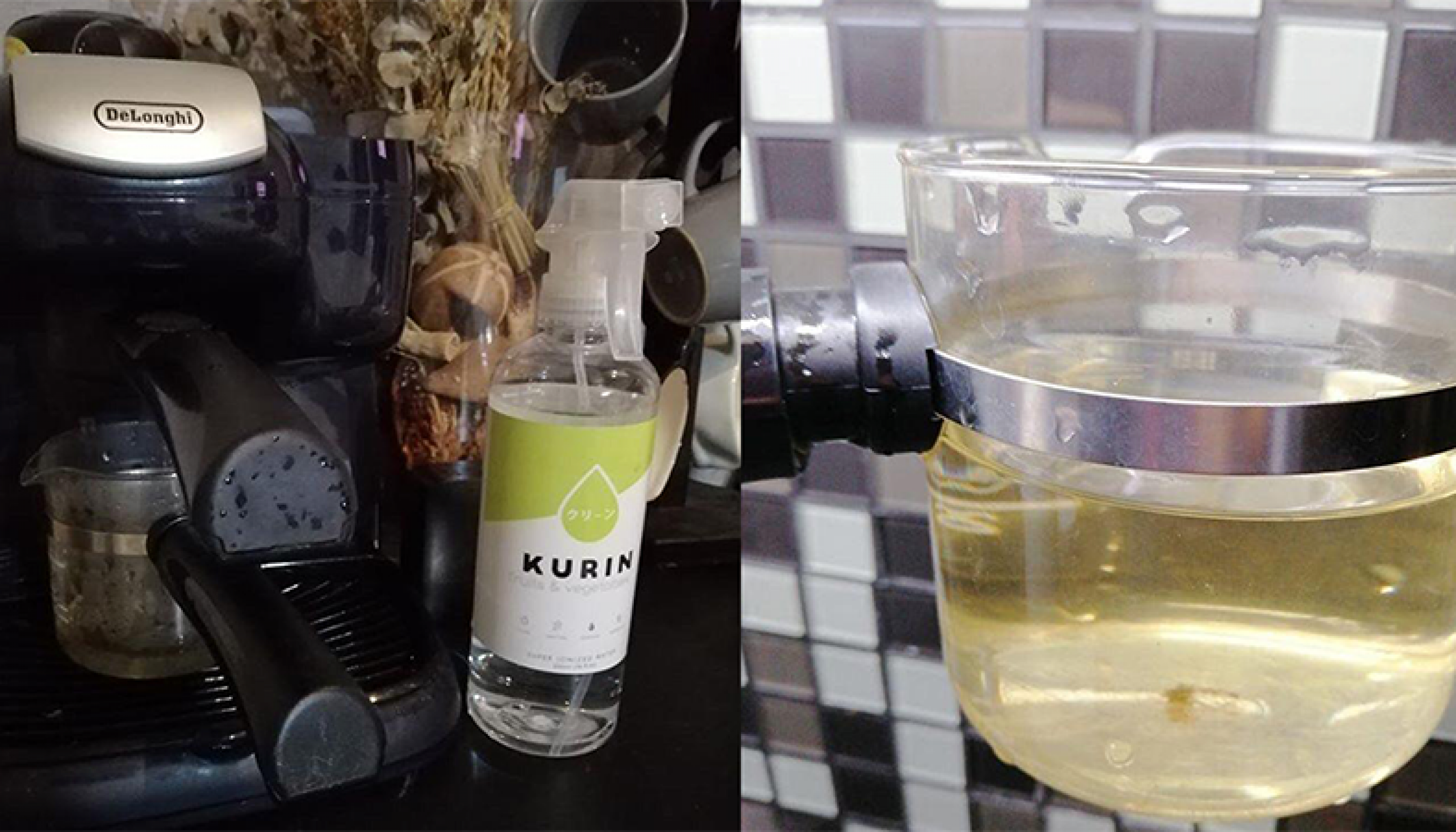 Make your mornings even better by cleaning your coffee maker's water reservoir and see how Kurin can clean it for you!
To do that, fill up your coffee maker reservoir with water (enough to fill the pot) and mix in some Kurin. Let it clean itself (like how you would normally brew coffee) so that the bacteria can come out of the container.
BTW, we're available on AllHome! Visit our official list of AllHome stores where Kurin is available.
As always, send us a message to find out more items you can clean with Kurin!
Happy Cleaning!