Kitchens are the spaces we find ourselves in to commune with our families and friends with food and laughter. It sparks  joy when we smell our favorite dishes simmering in a pot from the kitchen while burning smells coming from our oven causes us distress. 
Grease stains in the kitchen can be a daily battle. Kurin Kitchen is there to easily clean up any mess without the scrubbing and rinsing. With just three steps: SPRAY, WAIT, and WIPE you can already get the satisfaction of a clean, degreased, deodorized and sanitized space with just one product used. 
There are a lot of items you can clean around your kitchen area with but aren't limited to the following: 
Countertops

Dining tables

Tiled walls and floors

Stoves

Kitchen Sink and Fixtures

Refrigerator (inside and out)

Microwave ovens

Kettle

Pots and Pans, Casseroles

Chopping Boards

Range Hoods
Below are our best practices for cleaning our most used items in the kitchen with Kurin Kitchen.
STOVES
Just a few sprays of Kurin should help get rid of tough stains and spills on your gas or electric types of stoves. After waiting for 1 minute, proceed to scrub with a scrub pad. Repeat the process as needed.
POTS & PANS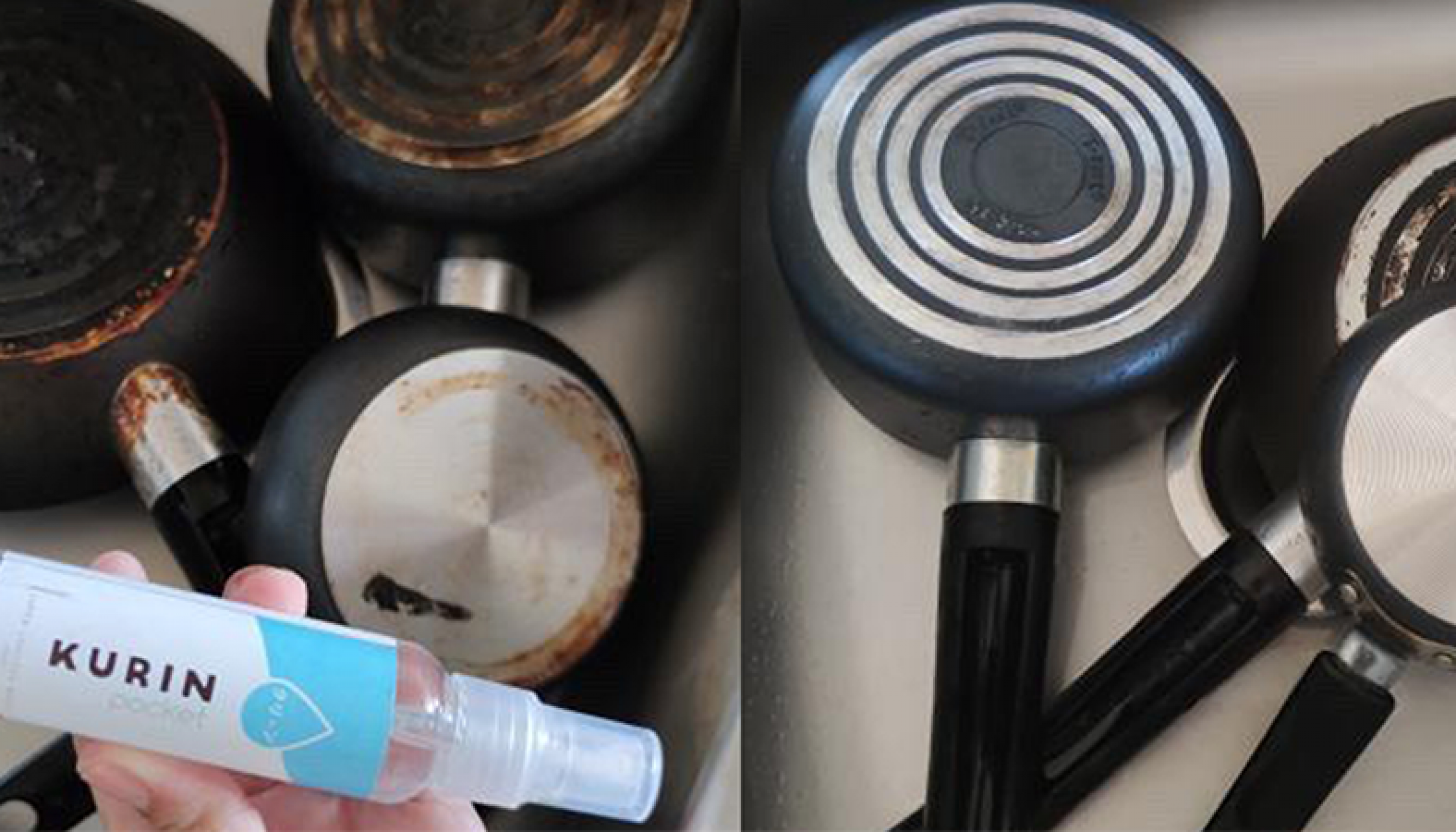 Food scraps and sauces get stuck at the bottom of our pots and pans many times within the day. Before running your pots and pans in the sink with dishwashing soap, leave a layer of Kurin Kitchen on the area with toughened up stains for more than a minute. You may need to use a little elbow grease and a heavy duty sponge to get the stains out. Using Kurin Kitchen gives you the reassurance that you're using a green and safe product through every step. 
Use Kurin Kitchen on your cookware made of the following:
Stainless steel

Non-enamel coated cast iron

Glass

Ceramic




Avoid using Kurin on any of the following makes: Enamel-coated, non-stick, and iron cast (use with caution)
RANGE HOODS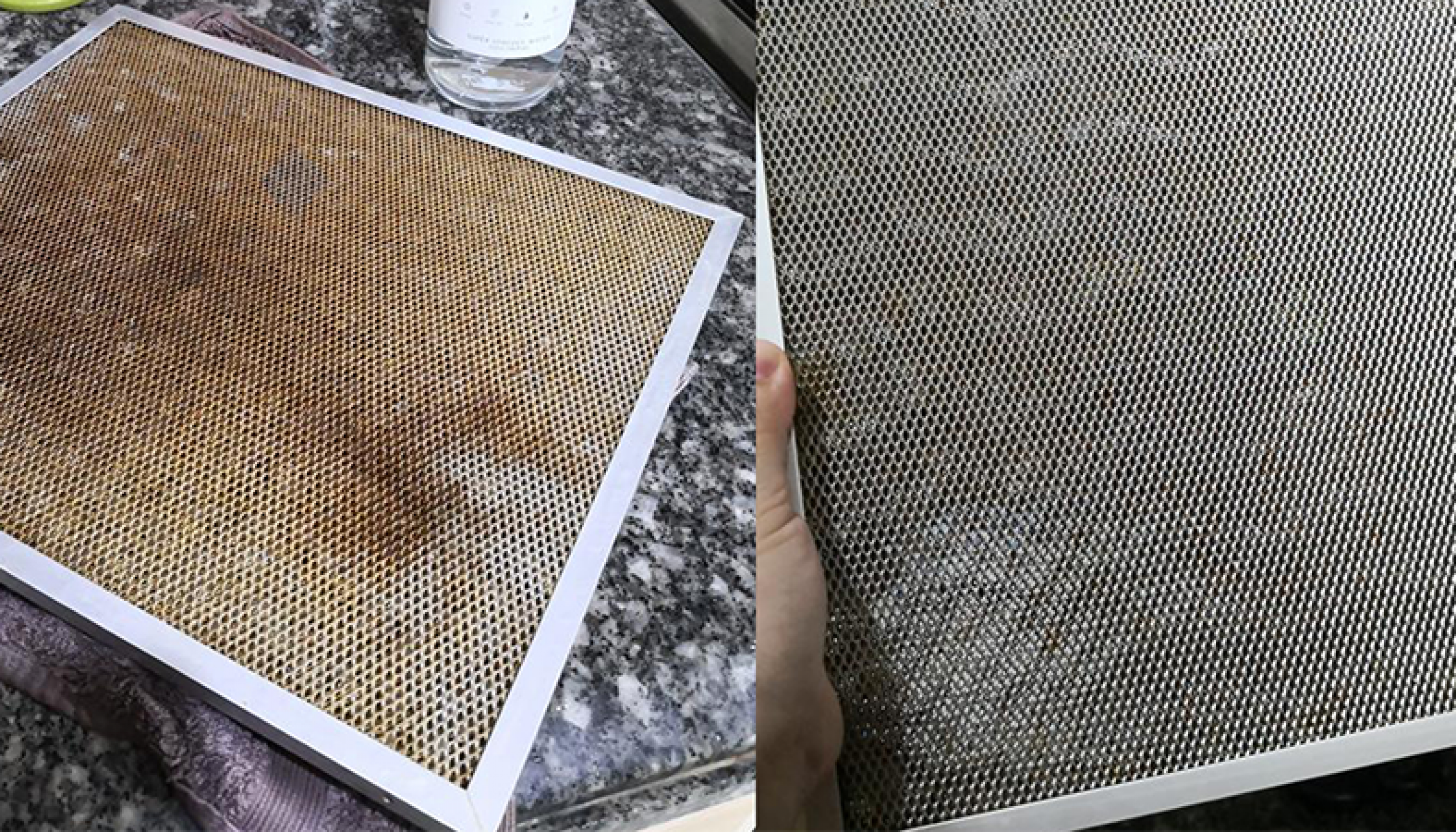 We can neglect our hardworking range hoods. Trapped grease can accumulate and fall onto our food as we cook. Clean the bodies of your range hoods with Kurin Kitchen. 
Weekly, remove the range hood's filter for cleaning. With a catch basin at the bottom, spray Kurin directly on the filter and wait for one minute before wiping or brushing. If the first pass doesn't clean immediately, repeat the process until you are satisfied.
COFFEE MAKERS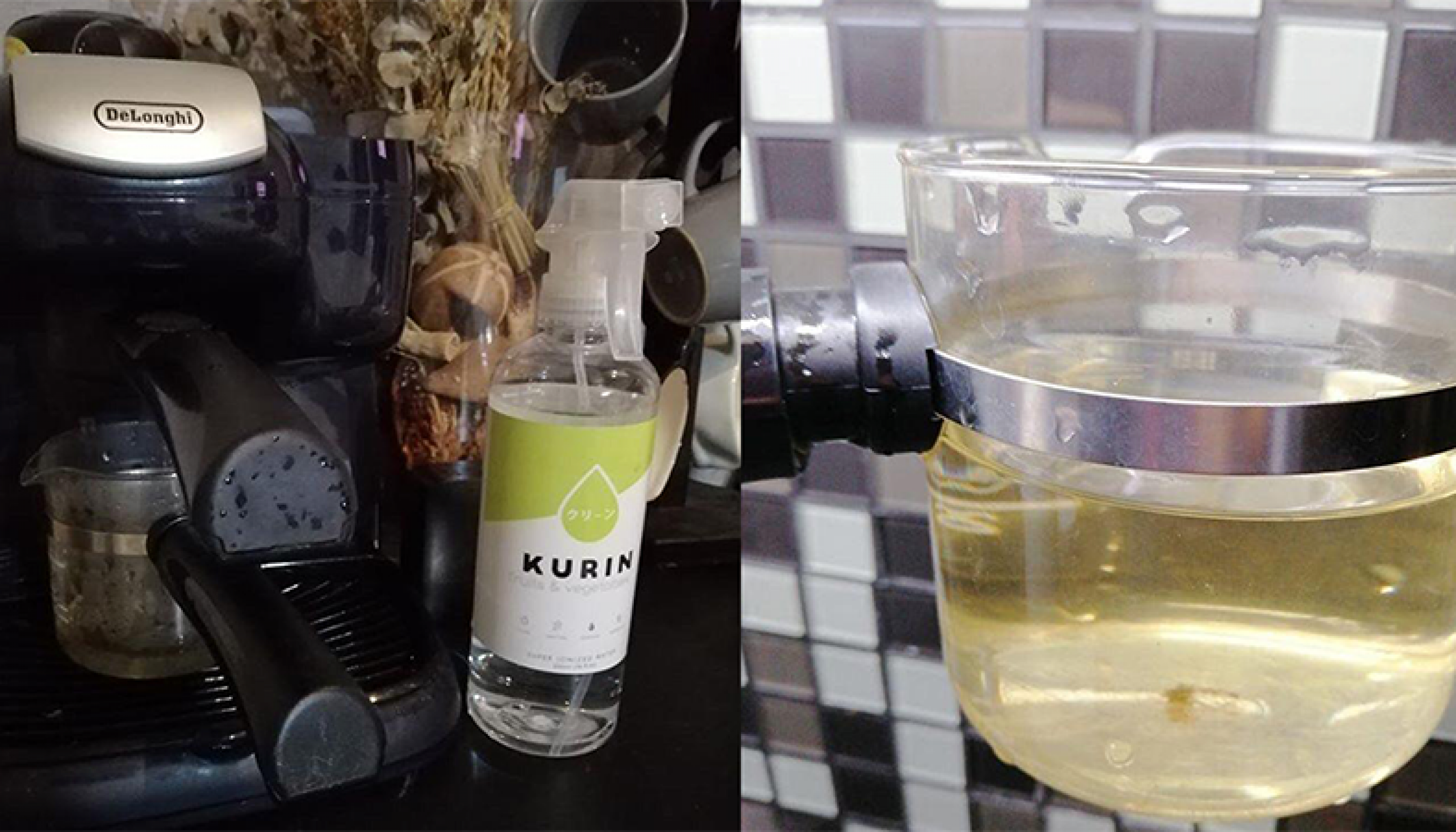 Maintain your coffee makers daily with Kurin Kitchen. A daily cleanse of your coffee maker's water reservoir can ensure that limescale will not build up. 
To do that, fill up your coffee maker reservoir with water (enough to fill the pot) and mix in some Kurin. Let it clean itself (like how you would normally brew coffee) so that the bacteria can come out of the container.
As always, send us a message to find out more items you can clean with Kurin!
Happy Cleaning!