From grocery shelves to e-shelves, we've grown accustomed to know so many cleaners that look like they can clean almost anything. And while that's true, they can also look very daunting to use, knowing that most cleaning products can be harmful for our beloved family members. But over time, it's also proven that cleaners don't have to be as complicated or have harmful chemicals in order to be as effective in cleaning like Kurin can. 
Kurin Water is the best option for your everyday cleaning needs because of the following: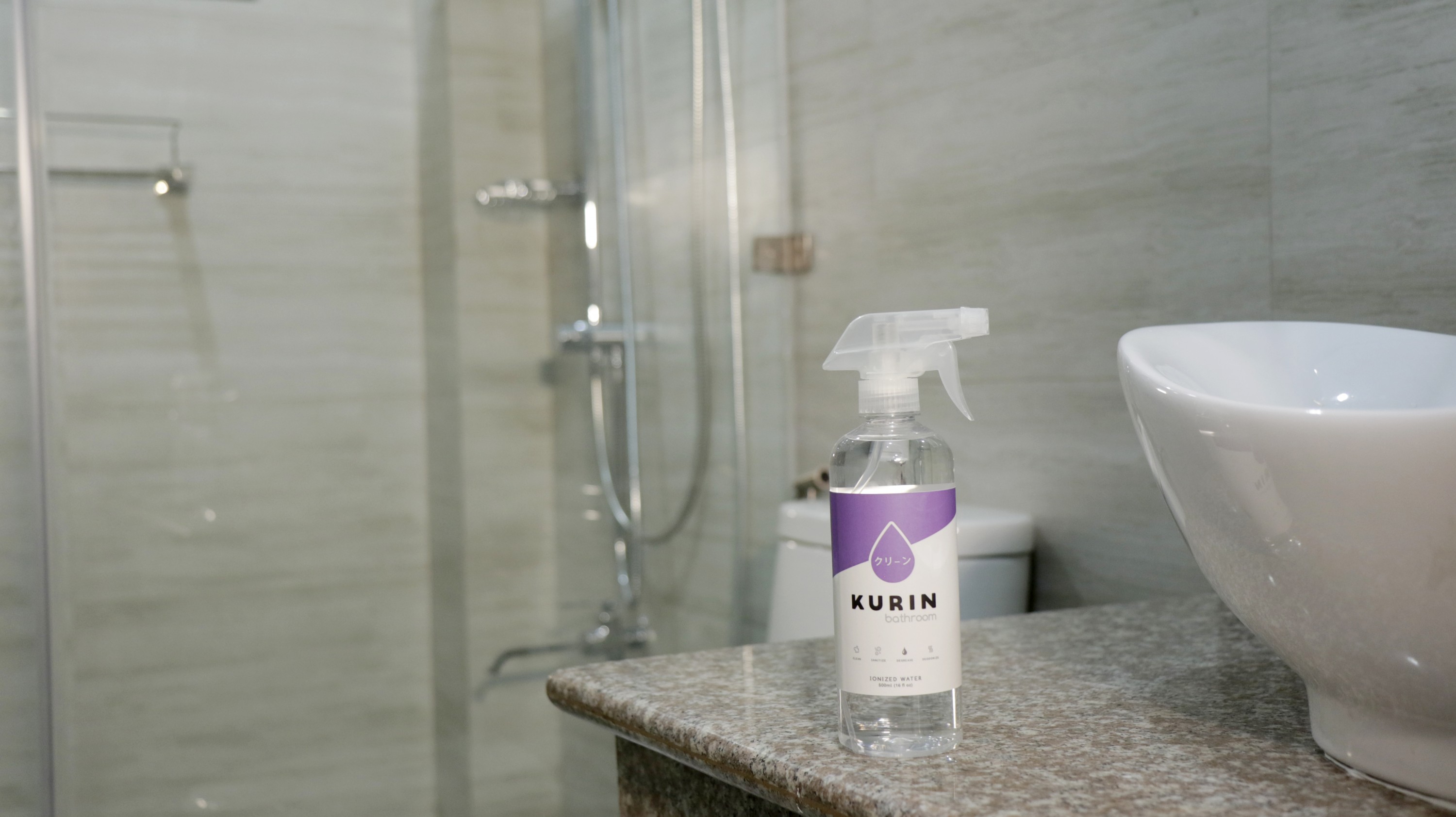 1. Effective
How can a simple bottle of water like Kurin be any different compared to regular cleaners in the market today? A lot!
Kurin is made up of 99.98% water ionized with food-grade 0.02% potassium carbonate, and each bottle can do four things all at the same time: clean, sanitize, degrease, and deodorize. And not only that, but to make its shelf life last longer, Kurin undergoes a process called electrolyzation, which distills the water (similar to what water stations do). Once the water is softened, it can then be combined further with potassium carbonate.
It might not look obvious to the naked eye, but like Marcel Bleustein Blanchet once said: "To convince, you must be convinced yourself," which brings us to our next point...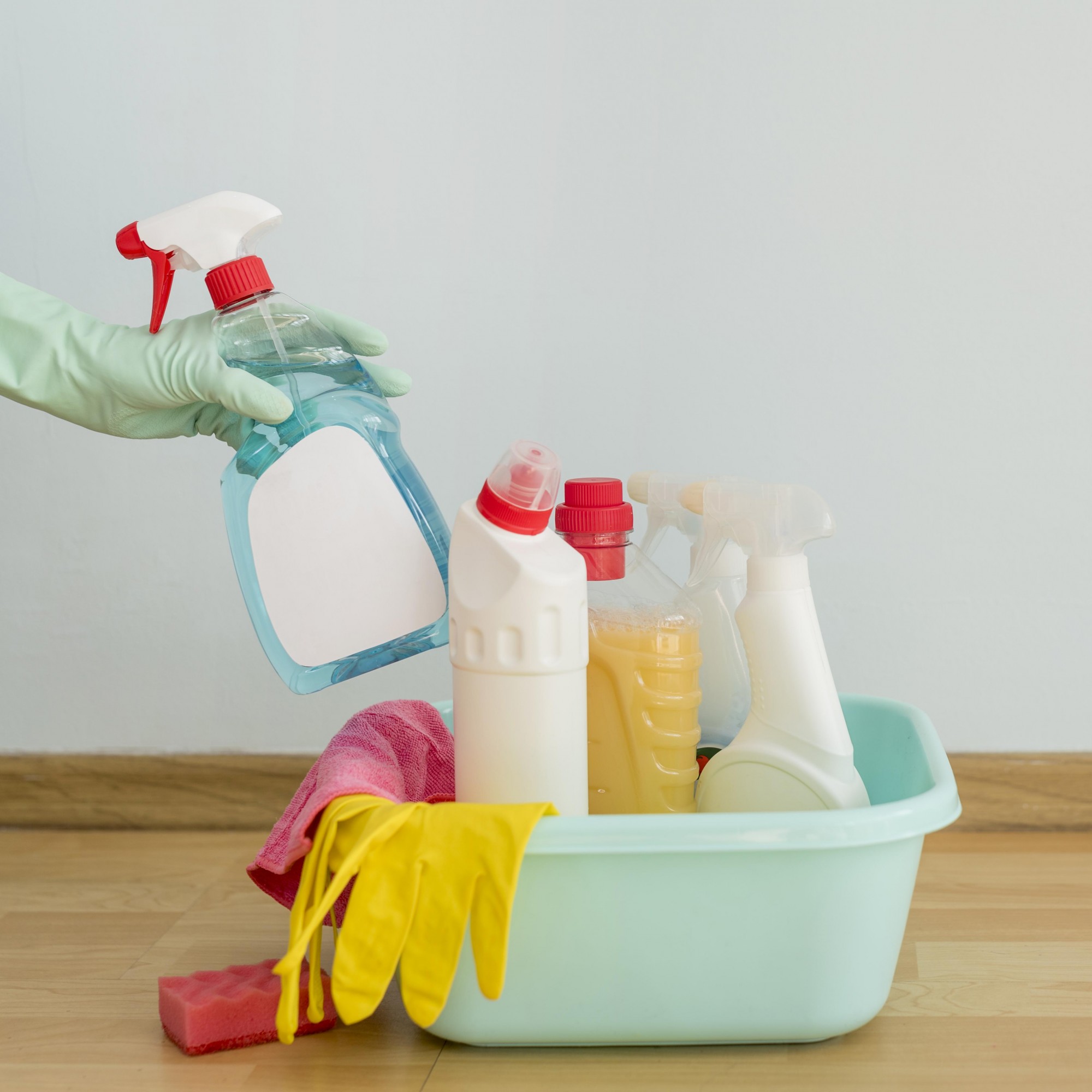 2. Easy to Use
Ever gone through a lot of twists and turns to properly use a cleaning product right– both container AND contents? Sometimes they're a mystery to us too, but Kurin on the other hand is very easy to use! Every 500mL bottle comes with a nozzle that has 3 nozzle modes: SPRAY, STREAM, and OFF. 
Your bottle's nozzle mode depends on how you want to use Kurin– if you want an equal spread for your objects and surfaces, the SPRAY mode would do just well. For filling up certain containers, the STREAM option can fill it up either diluted along with water as needed, or purely as it is. And when you're done, simply turn the nozzle OFF so that no drips can bother you (and your counters!). 
Our Kurinatics grew accustomed to using the 3-step method of cleaning surfaces and objects: SPRAY, WAIT, and WIPE or SCRUB!! Kurin can do (most of) the cleaning for you when sprayed onto the stains or dirt. All you need to do is WAIT for one minute, and WIPE or SCRUB away when needed! 
However, do take note of the following materials Kurin is NOT advisable to use on:
wood, leather, and other non-water resistant surfaces

prolonged exposure to aluminum, copper, chrome, brass, bronze, lead, tin, zinc, or other alkali-sensitive metals, and painted metal surfaces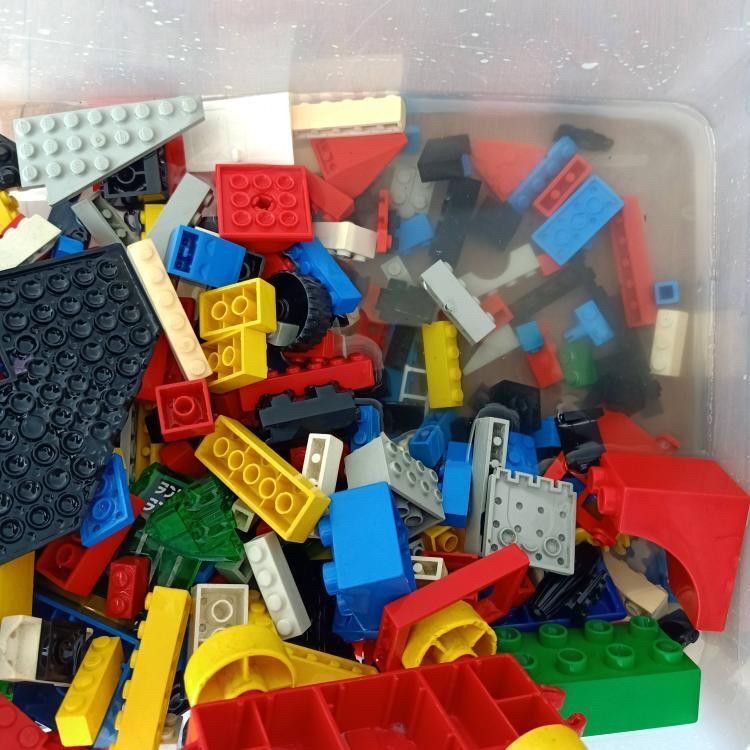 3. Safe around babies and pets
Picture your child putting a toy into their mouth; how clean do you think it is? And how "safe" is it when you clean it with common dishwashers and detergents? For an effective and safer cleaning solution for your kid's tools and toys, you can bet on Kurin to keep them safe from any toxic chemicals that may attach themselves to. 
And the same goes for pets! You can clean your fur babies' playthings without having to worry about the chemicals that can latch– it may cause potential problems, and we don't want that!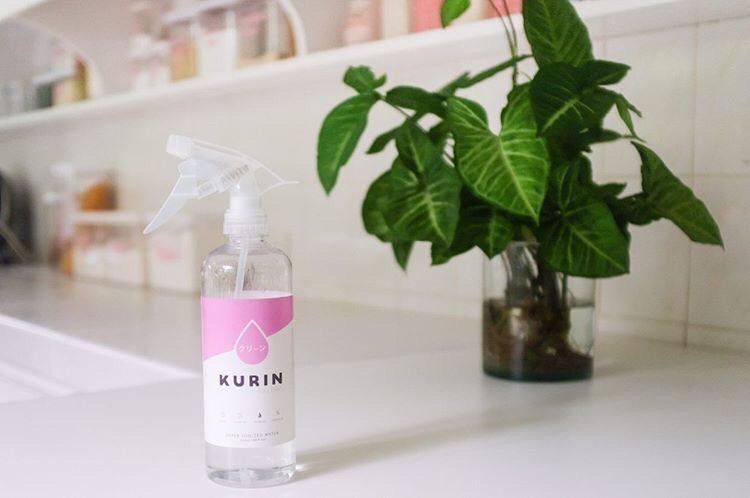 Photo courtesy of @momwithacam on Instagram
4. Safe around plants
Most plantitos and plantitas have the need to fill their homes with beautiful potted plants, so what better way to take care of them than treating them with some tender love, and Kurin?
A few sprays of Kurin on your soily plants can go a long way! Since Kurin is alkaline-based, most plants (especially alkaline-friendly ones) become healthier and greener when sprayed with this cleaner. And if you have extra time, you can also use it to clean off any stray particles of soil sitting on your plants' leaves.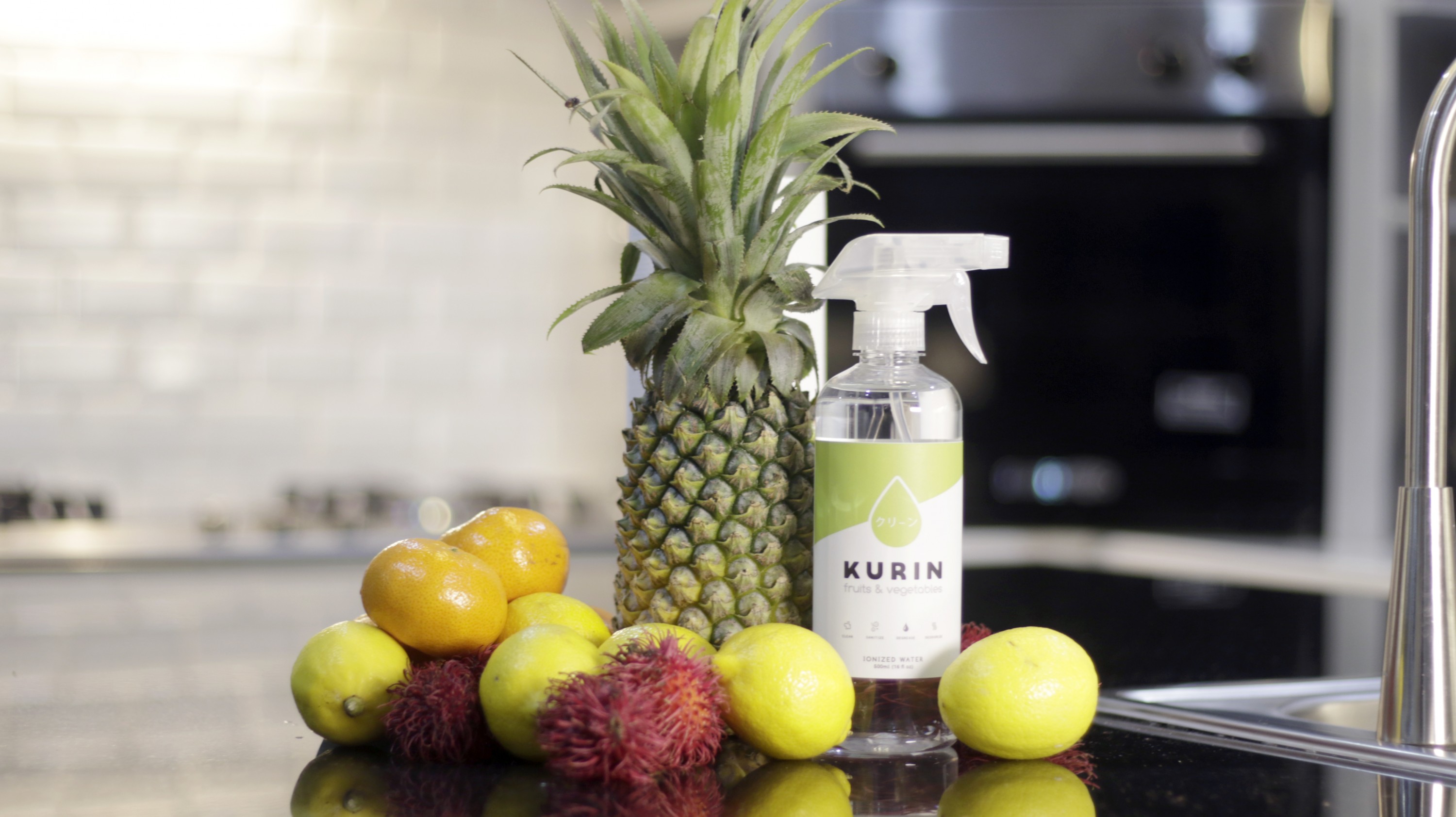 5. A great companion for Fruits & Vegetables
Much like with anything we consume, we need to be sure that it is well-rinsed and free from any dirt lurking in between. When normal water won't cut it, you can always rely on Kurin Fruits & Vegetables to safely remove the deep seated debris from your leafy greens. 
If you're ever wondering if it is safe to eat after cleaning, the answer is yes! Kurin is made up of food-grade ingredients, which means that a little bit of cleaning on your fruits & vegetables will still make it consumable. 
Here are some helpful tips on how to clean your produce:
Place your produce in a clean container

Fill it with tap water

Add Kurin: 1 cup of Kurin to 10-25 cups of tap water ratio

Wait for 1 minute

Shake and Drain (no need to rinse)

It's that easy! Isn't it delightful to know that Kurin is safe for your fruits & veggies too?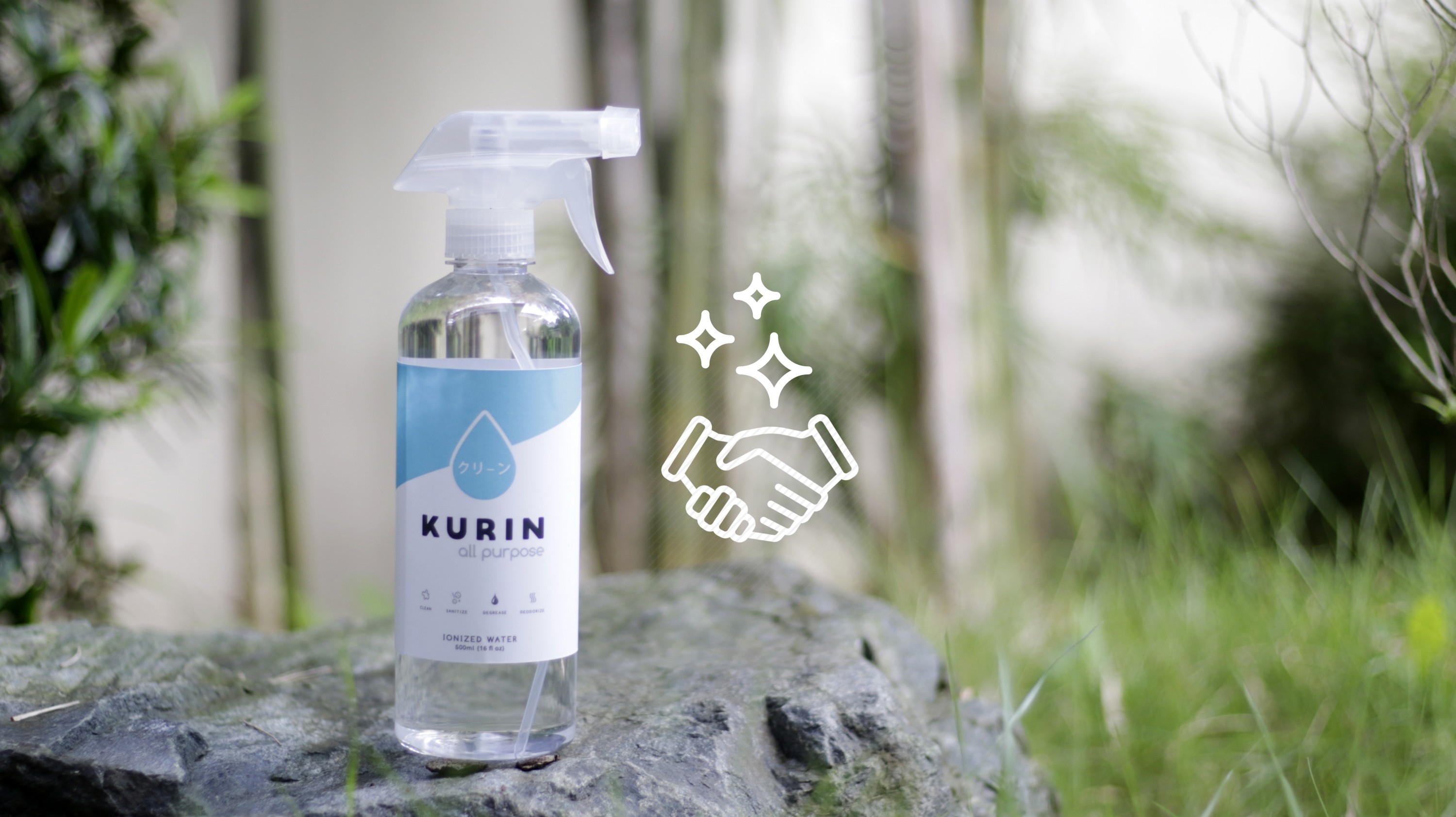 6. Our personal belief for a greener home
Our aim is for every Filipino household to have a reliable cleaner that is not only effective and easy to use, but also a cleaner that won't smell as harsh! It is in our best effort to provide quality cleaning solutions that will help you with your cleaning needs AND the environment– the less pollutants we give out, the more we get to use those resources again. 
Whether you need Kurin for your surfaces, Kitchen, Bathroom, Fruits & Veggies, or even on your prized jewelries and watches, Kurin can help you feel the peace and joy that cleaning can bring, It isn't a mere chore, but a movement we get to share with you and fellow Kurinatics alike. 
HAPPY CLEANING!